Oval-8 Finger Splints
make treating a variety of finger conditions including
Arthritis
,
Swan Neck Deformity
or
Trigger Finger
comfortable and affordable. These easy-to-wear splints stabilize and align the small joints of the fingers to aid in healing and improve hand function.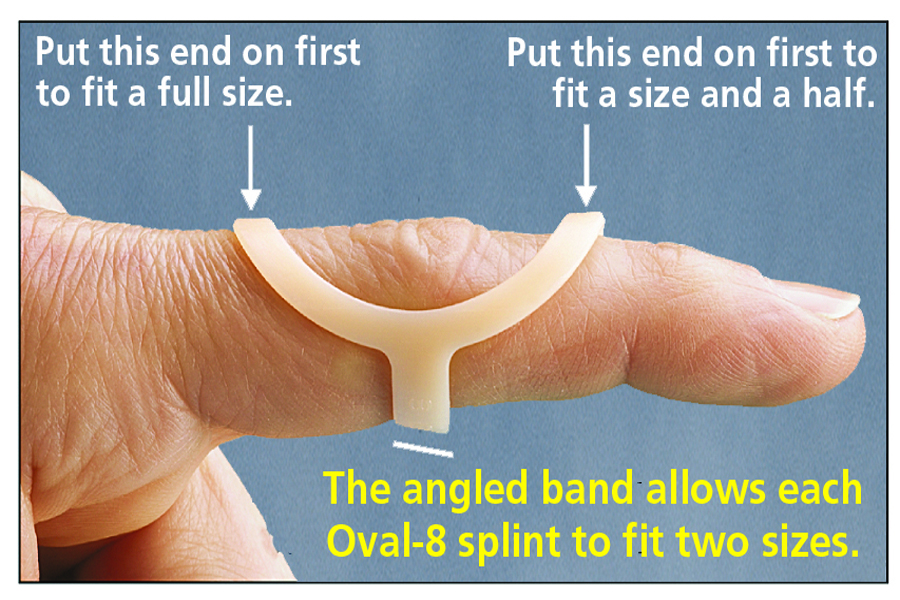 The key to success with Oval-8 splints is a precise, secure fit. Until now, choosing the proper size has required a fitting session with a health care professional or visiting a jeweler to be sized with a ring sizer.
Now, using the
Oval-8 Sizing Guide
, you can determine a range of sizes certain to provide an optimal fit no matter the condition of your finger. Full step-by-step instructions are included to guide you through the process of determining the size or sizes you will need.
New Graduated Size Packages
Since even slight swelling or temperature changes can affect finger size; choosing only one size splint does not guarantee that size will be 100% accurate. We recommend ordering a Graduated Set of 3 sizes for greater accuracy in sizing.
With 3 sizes in each Graduated Size Package, you will have a splint that fits properly now and when your finger is swollen or cold weather has made the finger contract.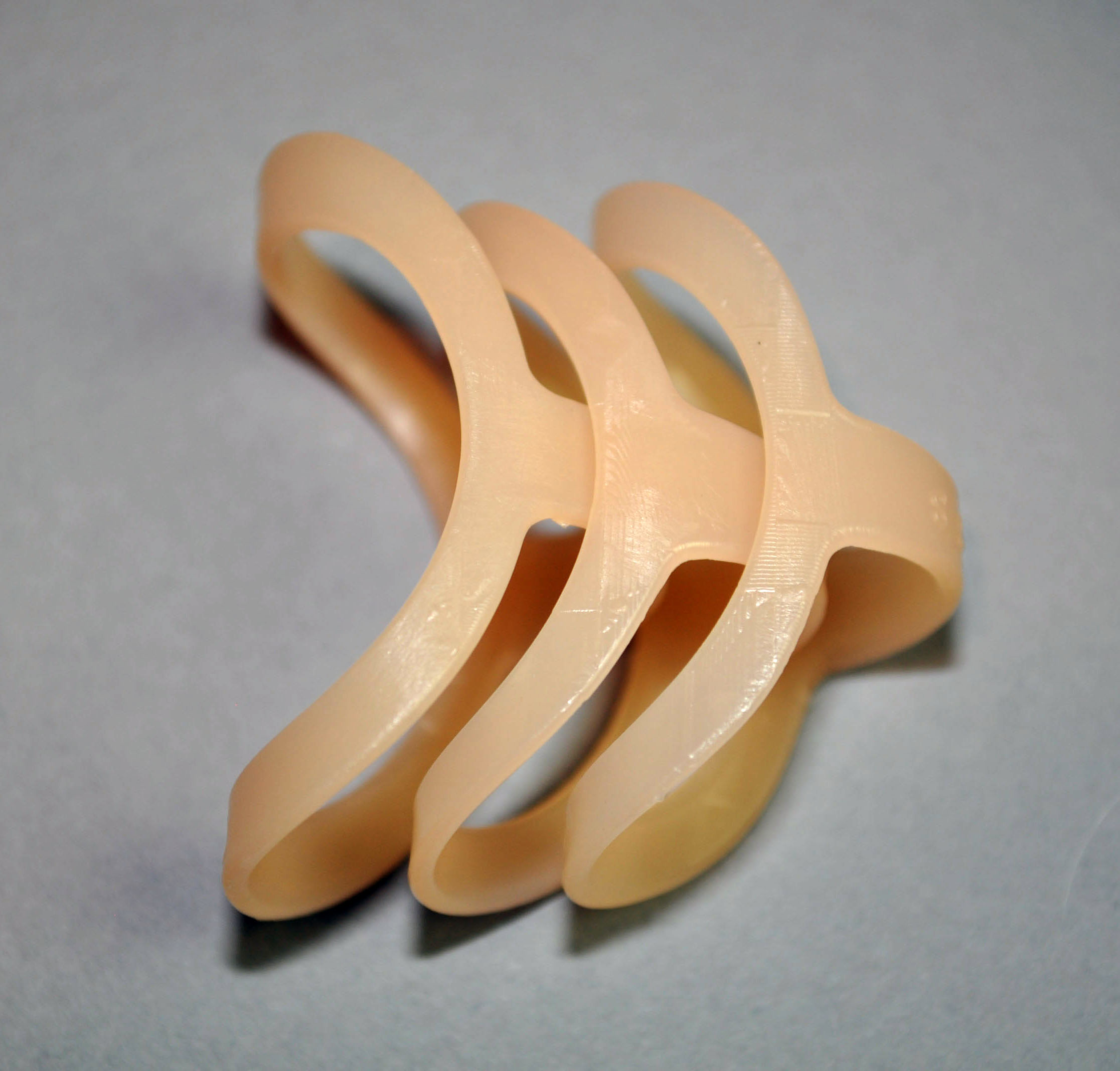 When determining which Graduated Set to order, consider these factors:
• If your finger(s) tend to swell, order a set that includes larger sizes.
• If you have swelling that is expected to go down, order a set that includes smaller sizes.
• If you will be wearing splints in water or during cold weather, order a set that includes smaller sizes.
Click here for the Oval-8 Sizing Guide
For additional information on Oval-8's,
click here.
If you found this information helpful, click one of the "like" buttons or sign up for free notification of future blog updates.