Oval-8 Single Size & Mixed Size Packages

Oval-8 Finger Splints are packaged to let you purchase just the size or sizes you need to refill your Oval-8 Kit or issue splints to your patients. Keeping stock on hand assures your clinic has what it needs to provide the most time and cost effective treatment of a number of different finger conditions. Single and Mixed Size Packages allow you to purchase only the sizes you need.

Healthcare Professionals:



U.S. Shoppers:


You will be redirected to our web store, ohmyarthritis.com
Single Size Packages
Purchase any singe size Oval-8 Finger Splint in the quantity that best meets your clinic's needs. Save more when you purchase multi-count packages.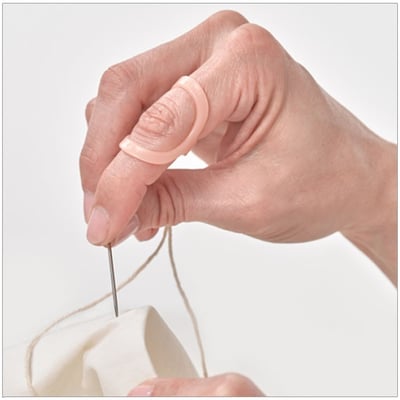 Oval-8 Finger Splints are available by size in the following package quantities:
Packages of 1
Packages of 3
Packages of 5 (most cost effective quantity)










Mixed Size Packages
Oval-8 Finger Splint Graduated Sets
Packaged with three (3) consecutive sizes, Graduated Sets help assure your patient has the correct size splint, even if swelling, time of day or temperature affects finger size.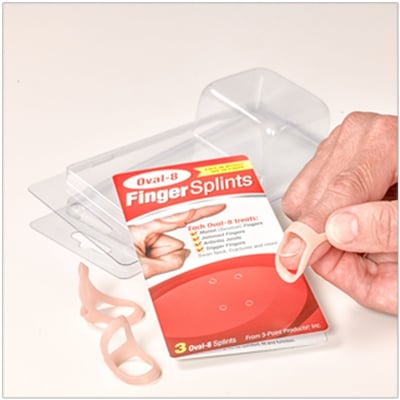 When determining which graduated set to order or recommend to your patient to purchase, consider these factors:
If you expect the finger to swell even a small amount, order a set that includes larger sizes
If swelling is expected to go down, order a set that includes smaller sizes
If the spints will be worn in water or during cold weather, order a set that includes smaller sizes
For information on how to size Oval-8 Finger Splints, download our Sizing Guide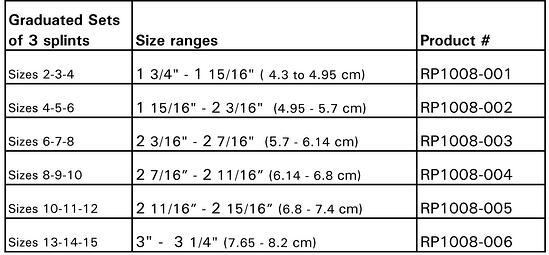 Oval-8 Finger Splint Combo Packs
Packaged with five (5) consecutive sizes, Combo Packages are ideal for clinics that may not use Oval-8 Finger Splints daily, but want to have a supply of multiple sizes available to issue to patients. Please note that Combo Packages do not include size 2 or size 15 splints.

Combo Packages are available in the following size combinations:
Sizes 3, 4, 5, 6 and 7 (one each)
Sizes 6, 7, 8, 9 and 10 (one each)
Sizes 10, 11, 12, 13 and 14 (one each)

All packaging options are available for patient direct purchasing on our online store: www.ohmyarthritis.com.
Resources
Oval-8 Videos

Testimonials
Instruction Card
---
For details on how to size, fit and purchase Oval-8 Finger Splints, download the

Oval-8 eBook for Health Care Professionals!





Are you a consumer looking for more information on Oval-8 Finger Splints? Take a look at the ebook "How to Choose and Correctly Size Your Oval-8 Finger Splint".