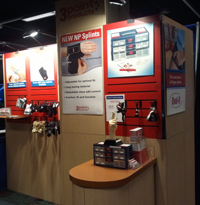 3-Point Products is proud to be an exhibitor at the American Society for Surgery of the Hand (ASSH) Annual Meeting in Chicago from September 6 through September 8, 2012. We will be located in Booth 415 and will display and demonstrate our line of hand splints; including the Oval-8 Finger Splint that treats 6 different common finger conditions, among them arthritis, trigger finger, and mallet finger


Meetings are our chance to share new products and new ways to use old favorites. For example, adding a strip of our Gel Mate® Silicone Gel Sheet over the DIP when using an Oval-8 splint to treat Mallet Finger provides a solution when the wearer cannot tolerate pressure on the top of the DIP joint. Click here for more information about treating mallet finger with an Oval-8 and Gel Mate.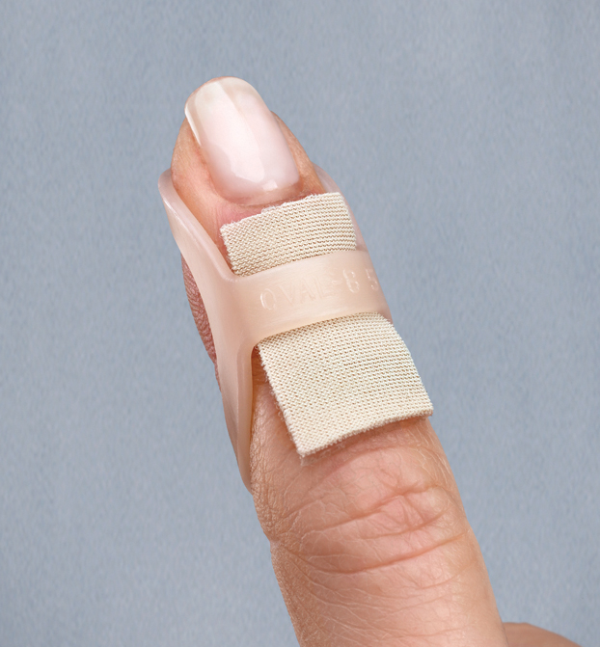 (Oval-8 and Gel Mate used together to treat a mallet finger)
3-Point will be showcasing our new line of NP splints. These splints feature more stretch resistant, breathable foam-lined material, along with updated designs. The new 3pp ThumSling NP features greater length at the wrist and – combined with the classic ThumSling wrap-around strap - provides a greater level of CMC support to reduce pain from CMC Joint Arthritis or Tendinitis. More information on ThumSling NP.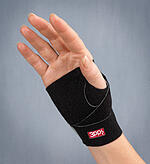 (3pp ThumSling NP)
Another splint in the NP line, the 3pp Wrist Wrap NP, provides the same great adjustable compression with the next level of support. The stretch resistant material conforms without bulk. This is a heavier use splint compared to the standard 3pp Wrist Wrap and is ideal to support sprains and ligament injuries during heavy-duty activity. More information on Wrist Wrap NP.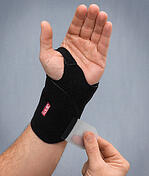 (3pp Wrist Wrap NP)
In addition, 3-Point Products will have our full complement of finger splints, arthritis splints, thumb splints and wrist splints on display at the show. If you are attending the show, please stop by Booth 415 for a demonstration and to learn more.