ThumSaver™ CMC Short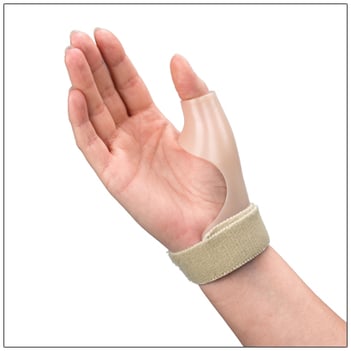 The ThumSaver™ CMC Short is carefully molded to fit the thumb and wrist and is recommended to relieve symptoms of arthritis, tendinitis or overuse syndromes. Also use for de Quervain's tenosynovitis and gamekeeper's thumb. This splint holds the thumb in functional position allowing the wearer to grasp objects to perform daily activities.
Ordering Information

Healthcare Professionals:

Patients/Consumers:
It is recommended that this splint is fitted by a hand therapist or other medical professional. Find a hand therapist.



Product Features
Forearm length orthosis offers firm control to reduce thumb motion and partial immobilization of the wrist
Seamless molded splint can be adjusted using a heat gun to roll edges or adjust contours for a custom fit
Includes cushioned felt pads to provide cushioning where needed
Latex-free
Firm Control