SkinSational® Massage Brush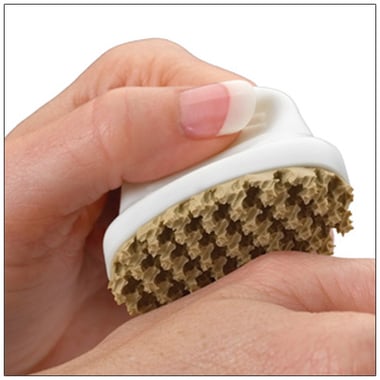 The SkinSational® massager safely and gently massages scars to reduce or prevent adhesions, improve mobility and aid in healing.




Healthcare Professionals:


U.S. Shoppers:


You will be redirected to our online store: ohmyarthritis.com
Product Features
Massager rubber head is soft, pliable and 100% latex-free

The unique configuration holds the scar gently to allow the skin to be mobilized to improve circulation and healing

Only light pressure is required, making it safe to use on recently healed scars to help loosen fibrous scar tissue to prevent adhesions and allow the tissue to move freely
For use on healed wounds or after stitches or staples have been removed


Size Information
One size. Product numbers: P9200 (1 brush) or P9200-5 (box of 5).


Product Resources