Oval-8 Finger Splints
NOW Available in Classic Beige and

NEW

CLEAR

Selecting the Best Options
There's a perfect solution for every clinic and patient to have the
correct size Oval-8 now, and if finger size changes over time
Oval-8's are available in Kits, Sizing Sets, Single & Multi-size packages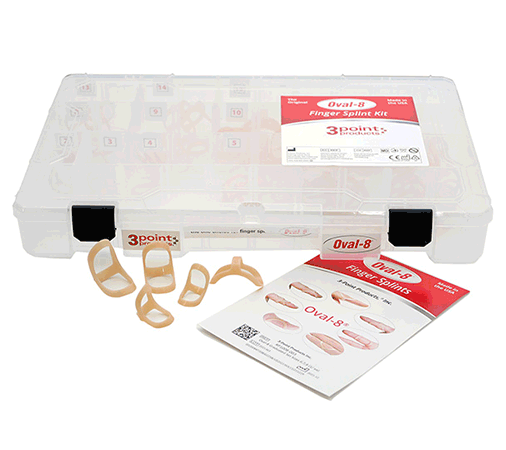 Oval-8 Kit and Sizing Set
The Oval-8 Kit & Sizing Set are ideal for clinics who want to dispense splints to patients or who want to find the correct size(s) to recommend for patient purchasing. *The Oval-8 Kit is only available with Beige Splints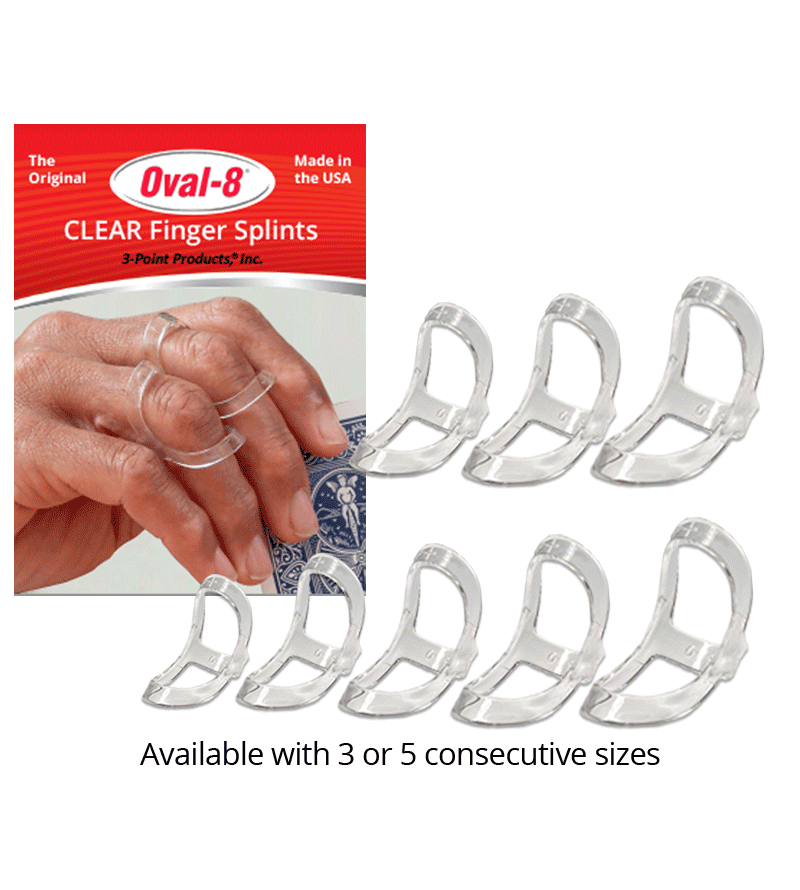 Single & Multi-Size Packs
Oval-8 Splints are available in Single Size packs to refill a Kit for extra splints. Multi-Size packs are ideal for the first time user and those whose finger size may change over time.
It's Easy to Adjust an Oval-8 for a Custom Fit Splint

Join us in our Clinic Connect program for a live demonstration
---
● Oval-8 Finger Splints are waterproof and are not made with natural rubber latex
● Not recommended for children under 4 years old. May cause choking if swallowed.
● Classic Beige Oval-8 Splints are made from 100% Polypropylene ( # 5 recycling designation) ● Oval-8 CLEAR Splints are made
from Copolyester (# 7 recycling designation) ● Oval-8 CLEAR splints are patent pending
Made in the USA