Oval-8 Kit & Sizing Set
The most cost-effective solutions for finding the
correct size Oval-8 Finger Splint
---
Available in Classic Beige and

NEW

CLEAR

Oval-8 Kit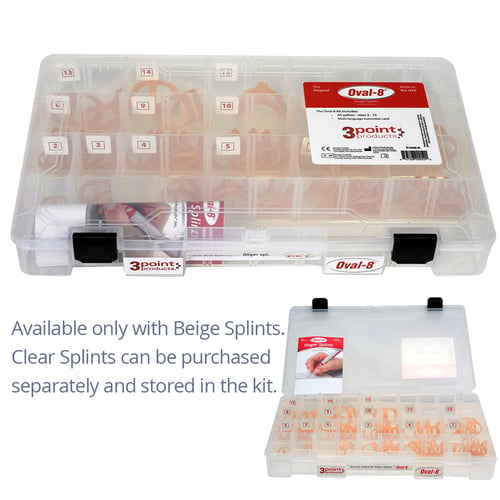 The Oval-8 Kit offers an accurate, fast, and cost-effective solution for managing common finger conditions in patients.
Designed for clinics, this kit allows for quick sizing and issuance of Oval-8 splints to patients. With 44 splints, the majority of the splints in the most commonly used sizes, the box helps to keep the sizes organized. It can be refilled with beige and clear splints in Single Size packages with quantities of 1 or 5 splints.
Healthcare providers skilled in adjusting splints and braces can easily customize the fit in seconds using a heat gun, ensuring optimal comfort and compliance.
---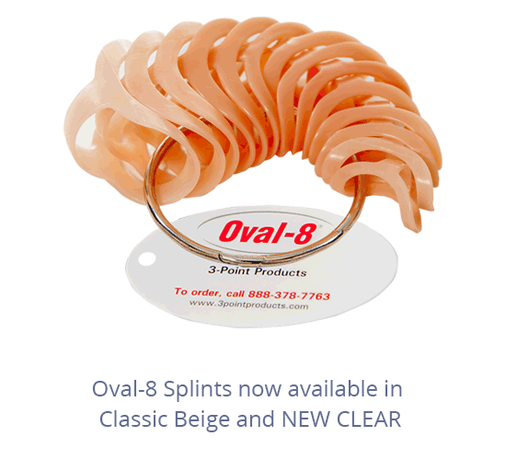 The best way to find the correct size Oval-8 is with the splints themselves.
With one of each of the 14 sizes Oval-8 Finger Splints on an easy to open ring, the Sizing Set gives clinicians an accurate way to find the correct size for each patient in seconds.

The Oval-8 Sizing Set lets you find the correct size splints to order or have your patients order quickly and easily from our Oh My Arthritis ecommerce website
How to Use the Oval-8 Sizing Set
To use the Sizing Set, open the ring & try a few splints to find the best size range. Look for the size of each splint on the bottom of the middle band and the Plus+ sign on top of the Oval that indicates a looser fit when slipped on the finger first.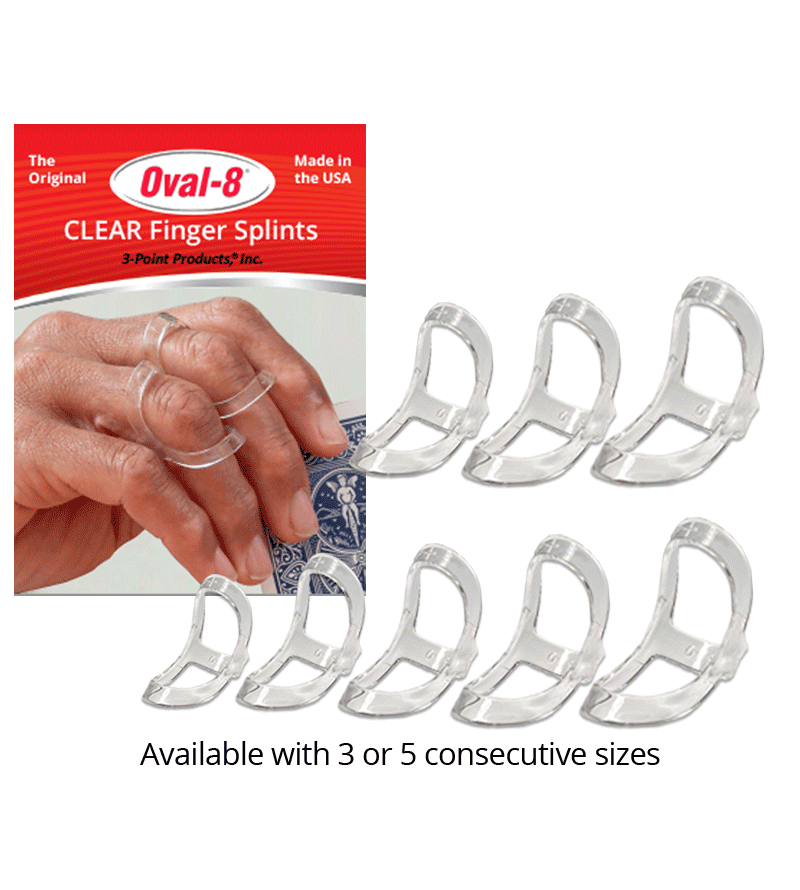 Single & Multi-Size Packs
Great options for clinics who want to keep a small supply in stock. Ideal for first time users to have a range of sizes to choose from.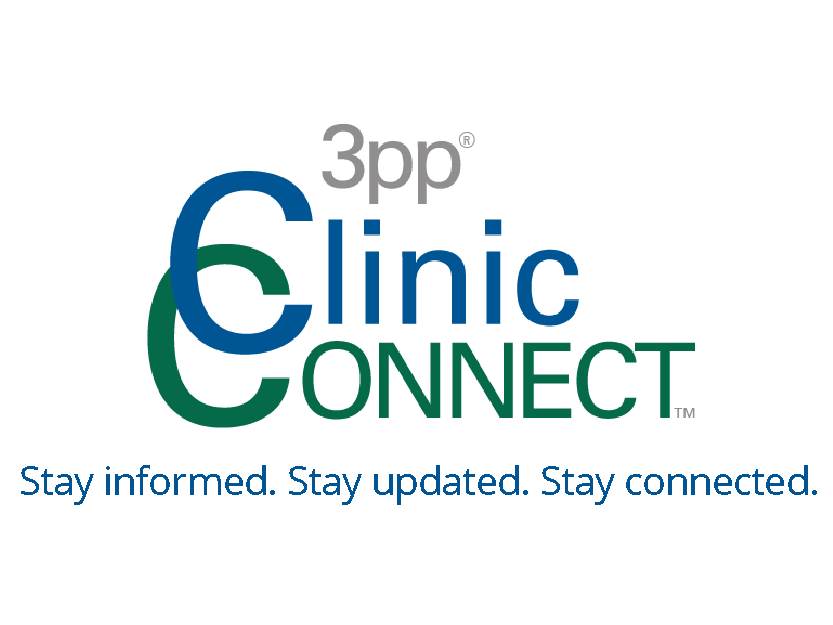 Clinic-Connect
Clinic Connect offers healthcare professionals an easy way to learn about our products in our live demo program.
It's Easy to Adjust an Oval-8 for a Custom Fit Splint

Join us in our Clinic Connect program for a live demonstration
---
● Oval-8 Finger Splints are waterproof and are not made with natural rubber latex
● Not recommended for children under 4 years old. May cause choking if swallowed.
● Classic Beige Oval-8 Splints are made from 100% Polypropylene ( # 5 recycling designation)
● Oval-8 CLEAR Splints are made
from Copolyester (# 7 recycling designation)
● Oval-8 CLEAR splints are patent pending
Made in the USA