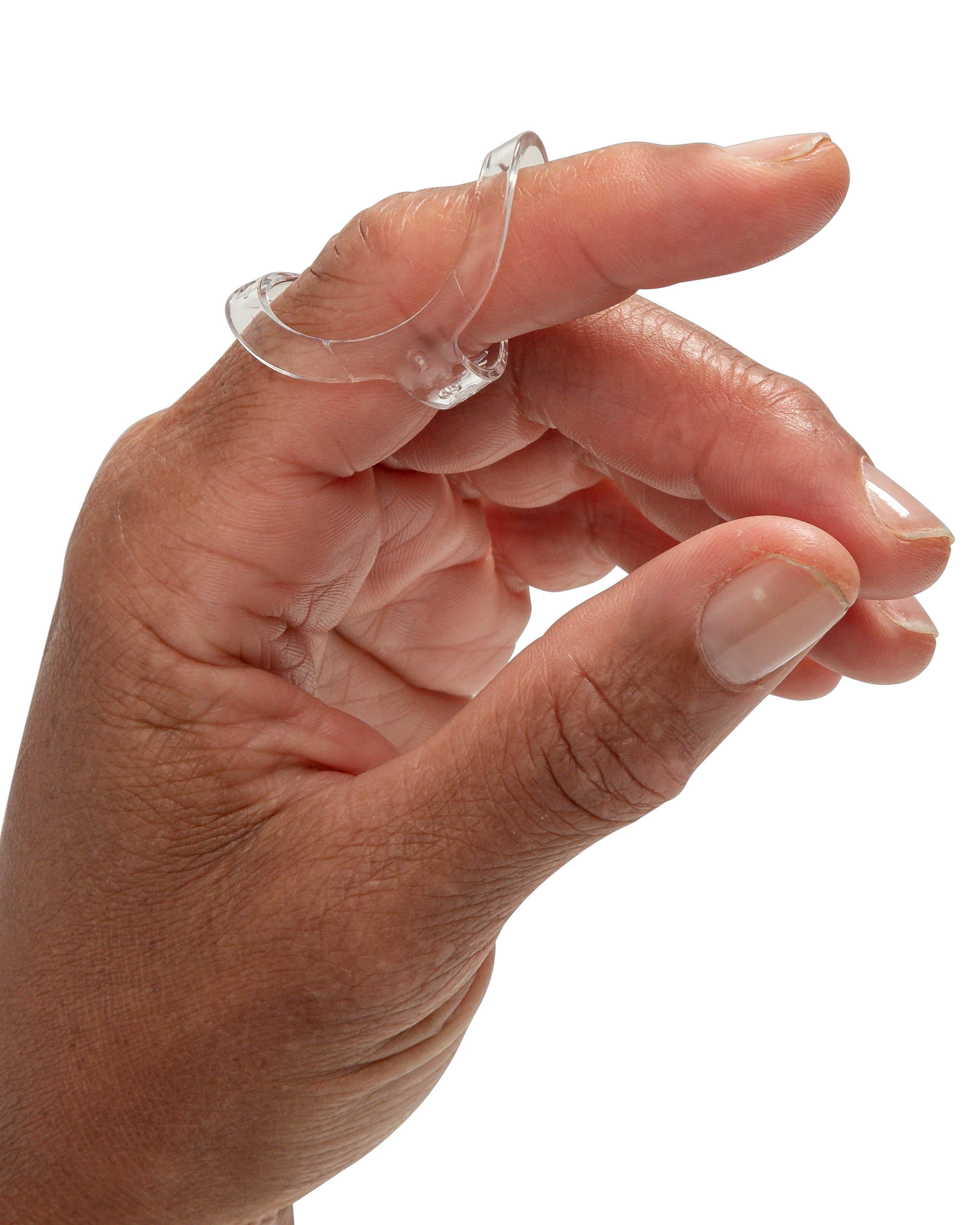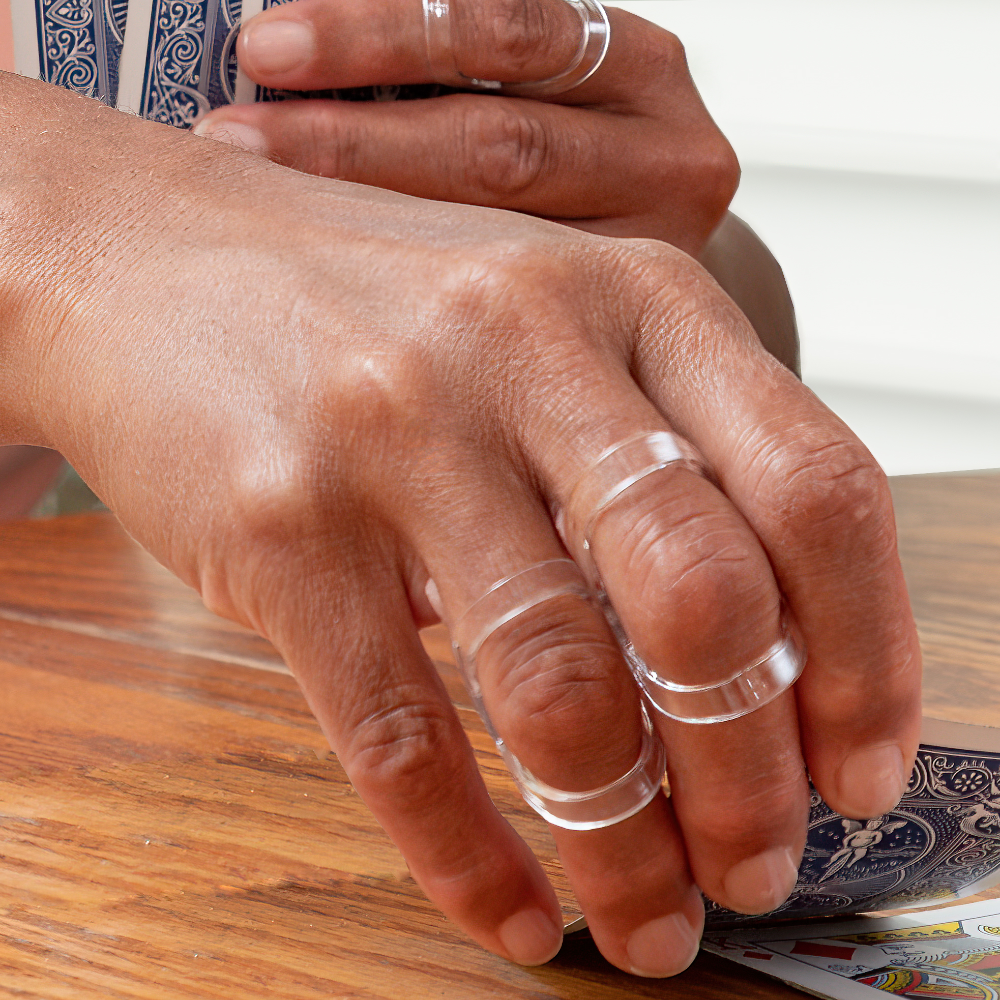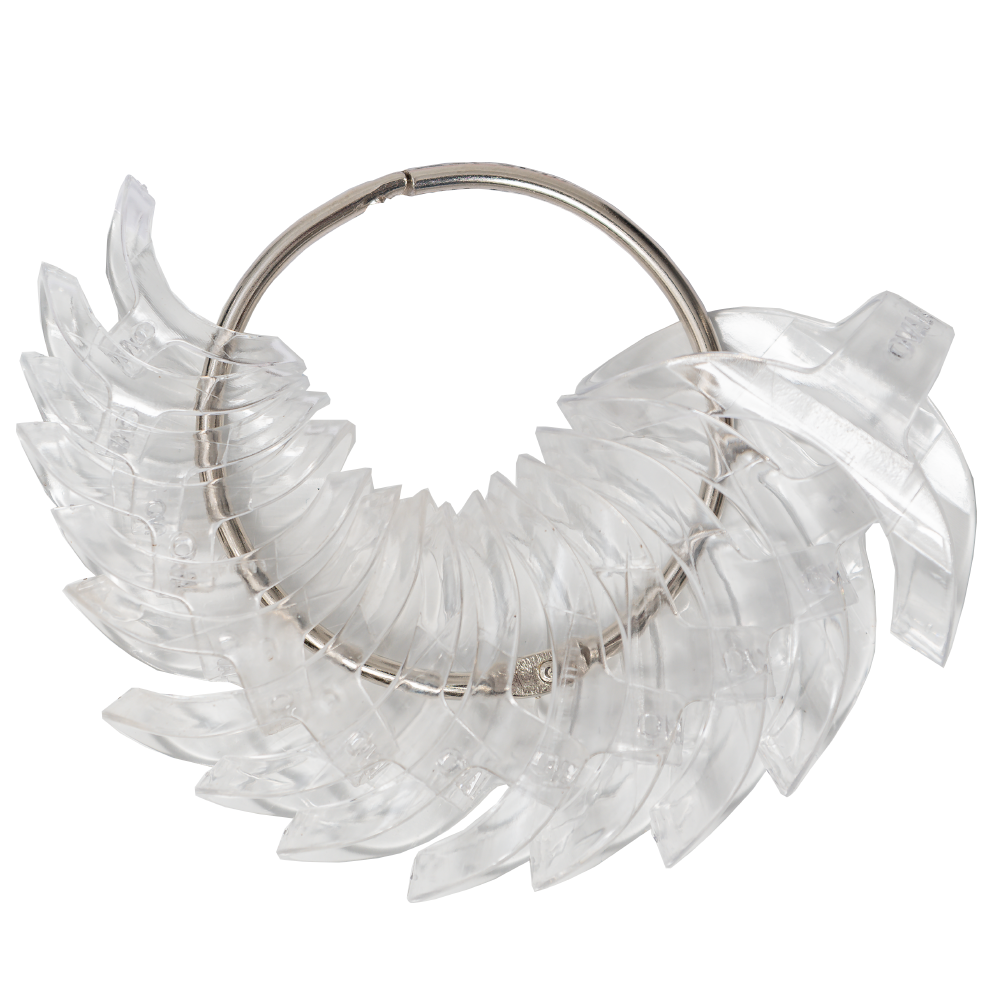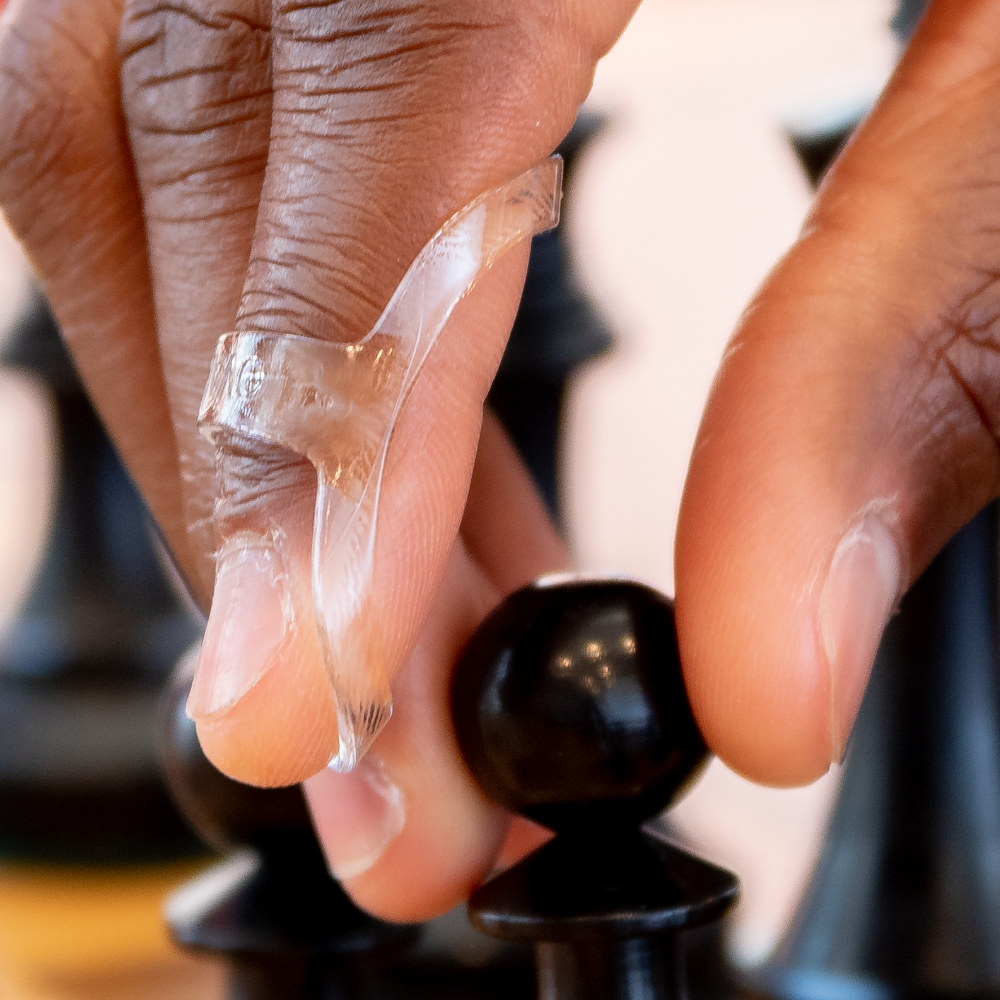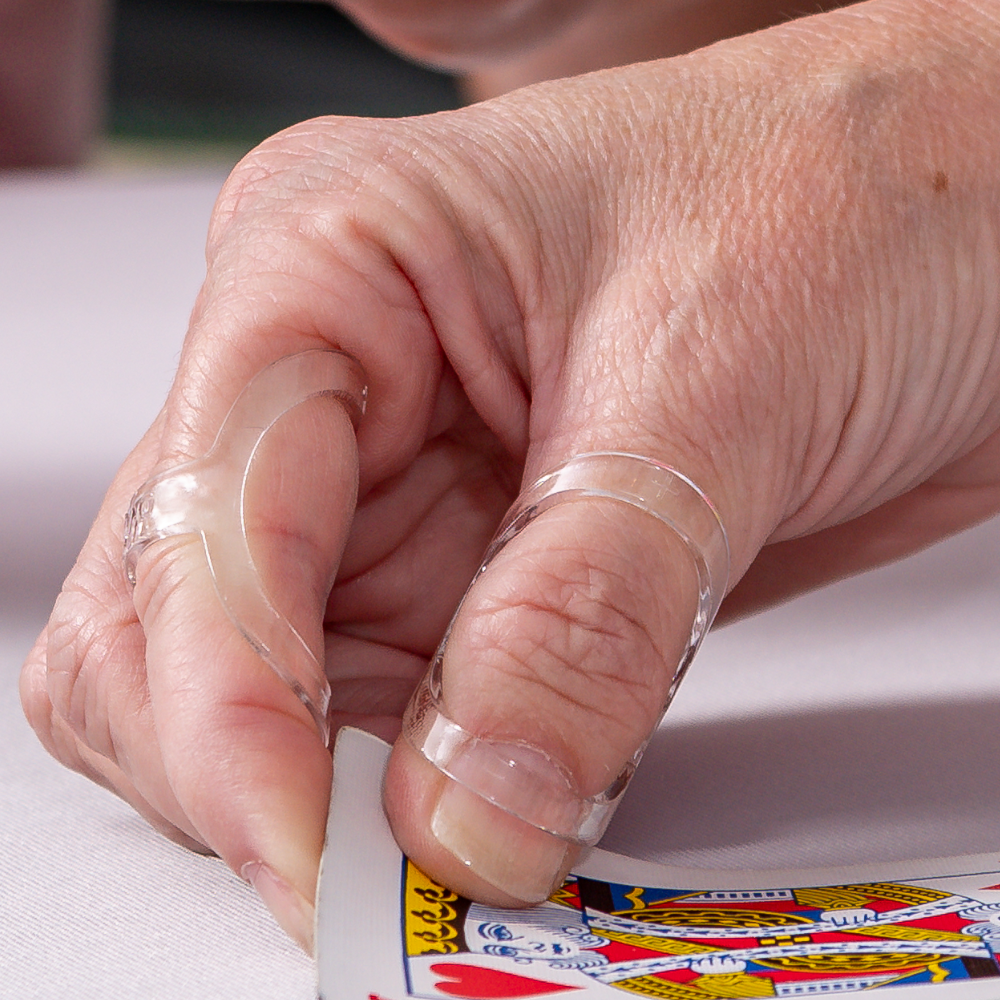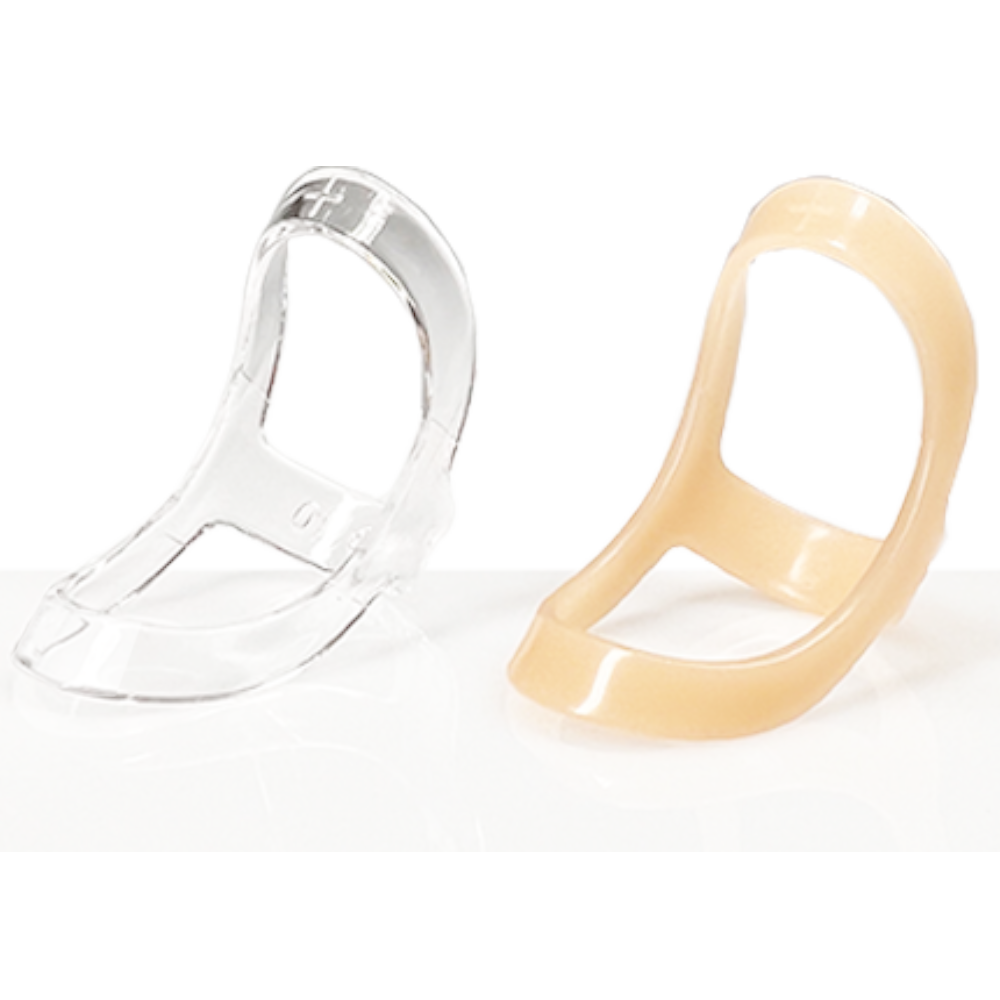 Oval-8® CLEAR Finger Splints
Introducing a NEW addition to the Oval-8 Finger Splints
The NEW Oval-8 CLEAR Finger Splints offer a choice for a finger splint that blends in on any hand.
The Difference is CLEAR – the NEW Oval-8 CLEAR Finger Splints are the ideal splint to stabilize, realign or immobilize the IP joints of the fingers and thumb. The Oval-8 Clear Finger Splints offer the same support, control and comfort as the classic Beige splints. The versatile 3-point pressure design allows each Oval-8 Finger Splint to be turned on the finger to treat 6 or more of the most common finger conditions.
Use Oval-8 Finger Splints to manage Mallet Finger, stabilize Swan Neck and Boutonniere Deformities, relieve Trigger Finger/Thumb, realign Lateral Deviation, protect Arthritis, Fractures and limit Hypermobility (Ehlers-Danlos syndrome).
Indications:
Boutonniere Deformity
Deviated Fingers
Hypermobility
Mallet Finger
Swan Neck Deformity
Trigger Finger/Thumb
Finger Injury
Crooked Fingers
Patients/Consumers
You will be redirected to our online store, ohmyarthritis.com
Product Features
The NEW Oval-8 Clear Finger Splint offer the same support, comfort and customizable fit in an easy-to-it finger orthosis.
The Oval-8 design employs 3 points of pressure to control IP flexion extension and deviation to manage 6 or more finger conditions with a simple turn of the splint
Each splint has adjustable sizing built in to accommodate mild edema or changes in finger size due to swelling, temperature changes or time of day
Fit the end of the splint with the +Plus sign on the oval section and slip that end on first for a looser fit. Turn the splint and slip the other end on first for a more secure fit.
Oval-8 splints are waterproof and do not need to be removed when washing hands or working in water
Available in clinic kits, sizing sets, multi-size packages and in single size packages for clinic stocking
No natural rubber latex was used in the manufacture of this medical product
*The NEW Oval-8 CLEAR Finger Splints are made in the same molds as the beige splints but utilize a different material. The fit may vary very slightly from the beige splints due to the different surface feel of the two plastics.
Both the Oval-8 Beige and the Oval-8 Clear can be heat adjusted in seconds for a customized fit. Please follow directions carefully to avoid overheating.
Visit our 3pp Clinic Connect page to choose a date and time to attend a LIVE OVAL-8 demonstration on How to Adjust Oval-8 Finger Splints.