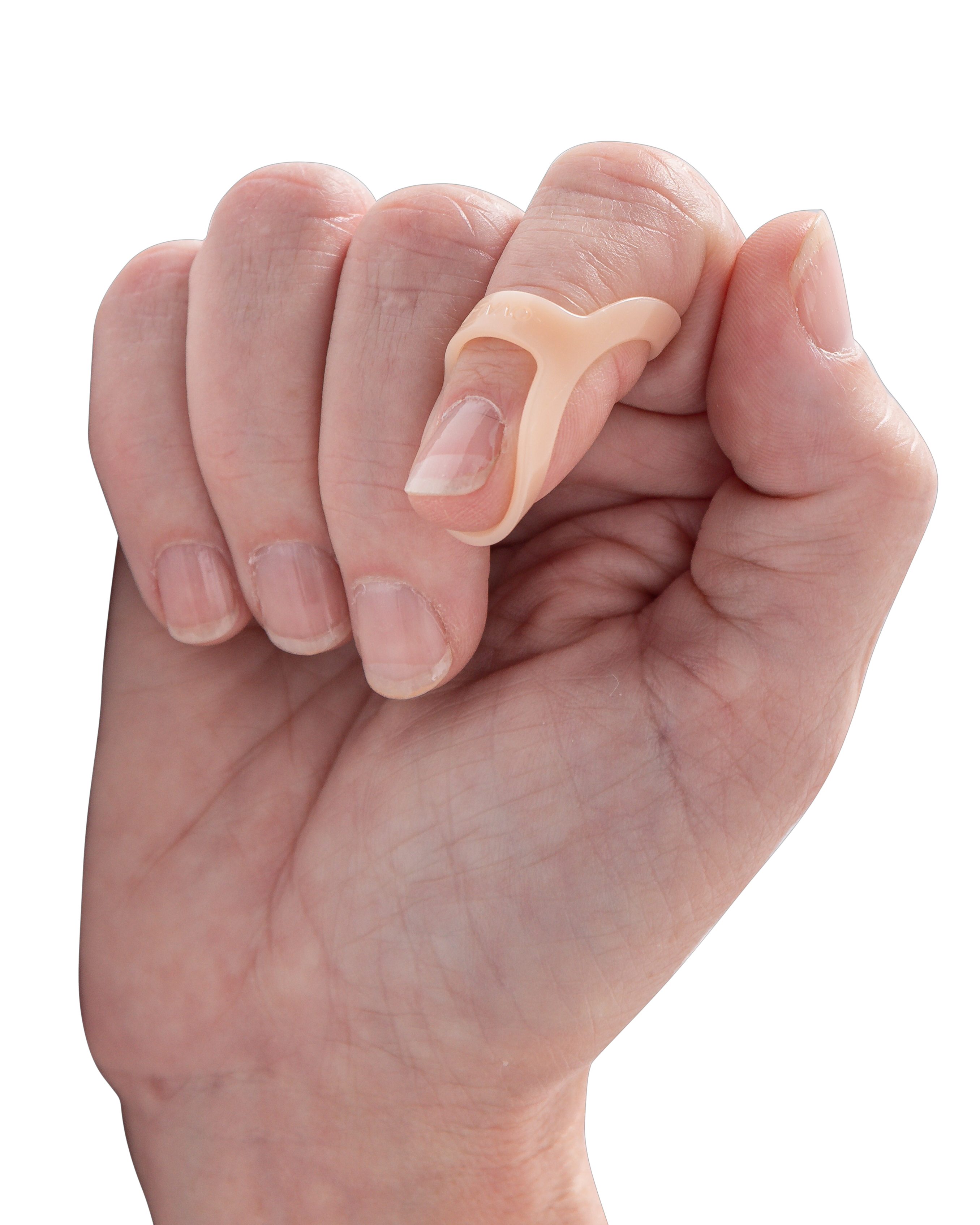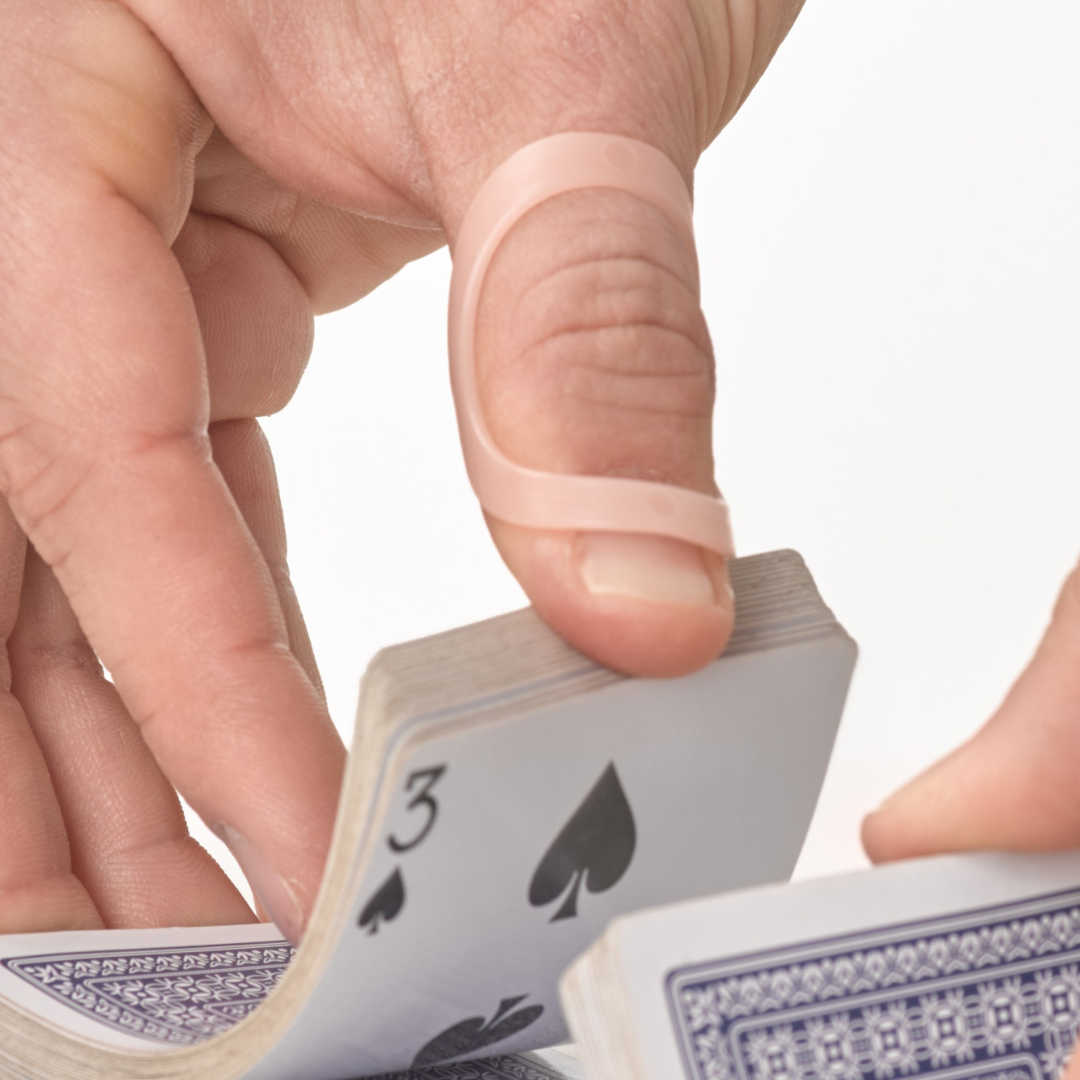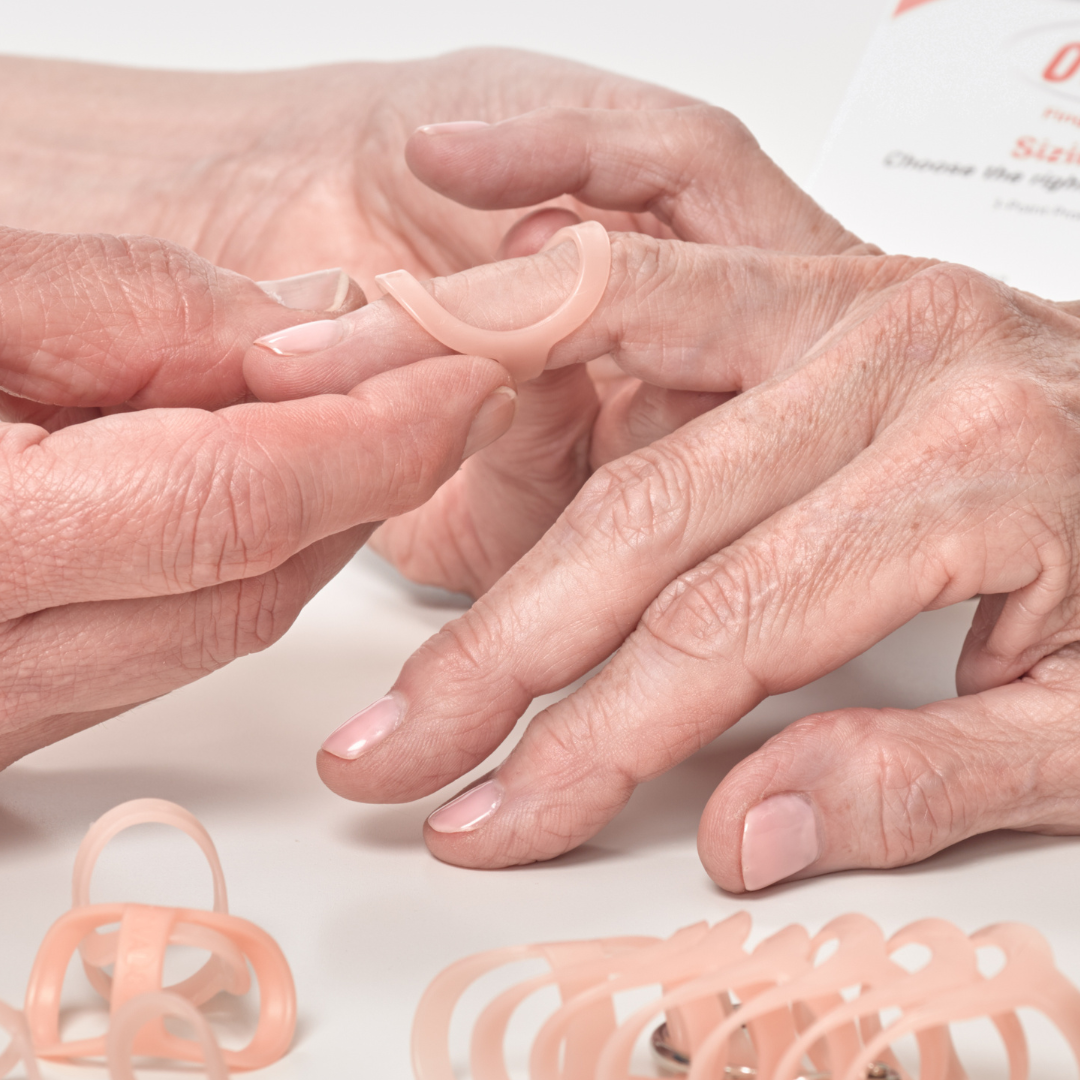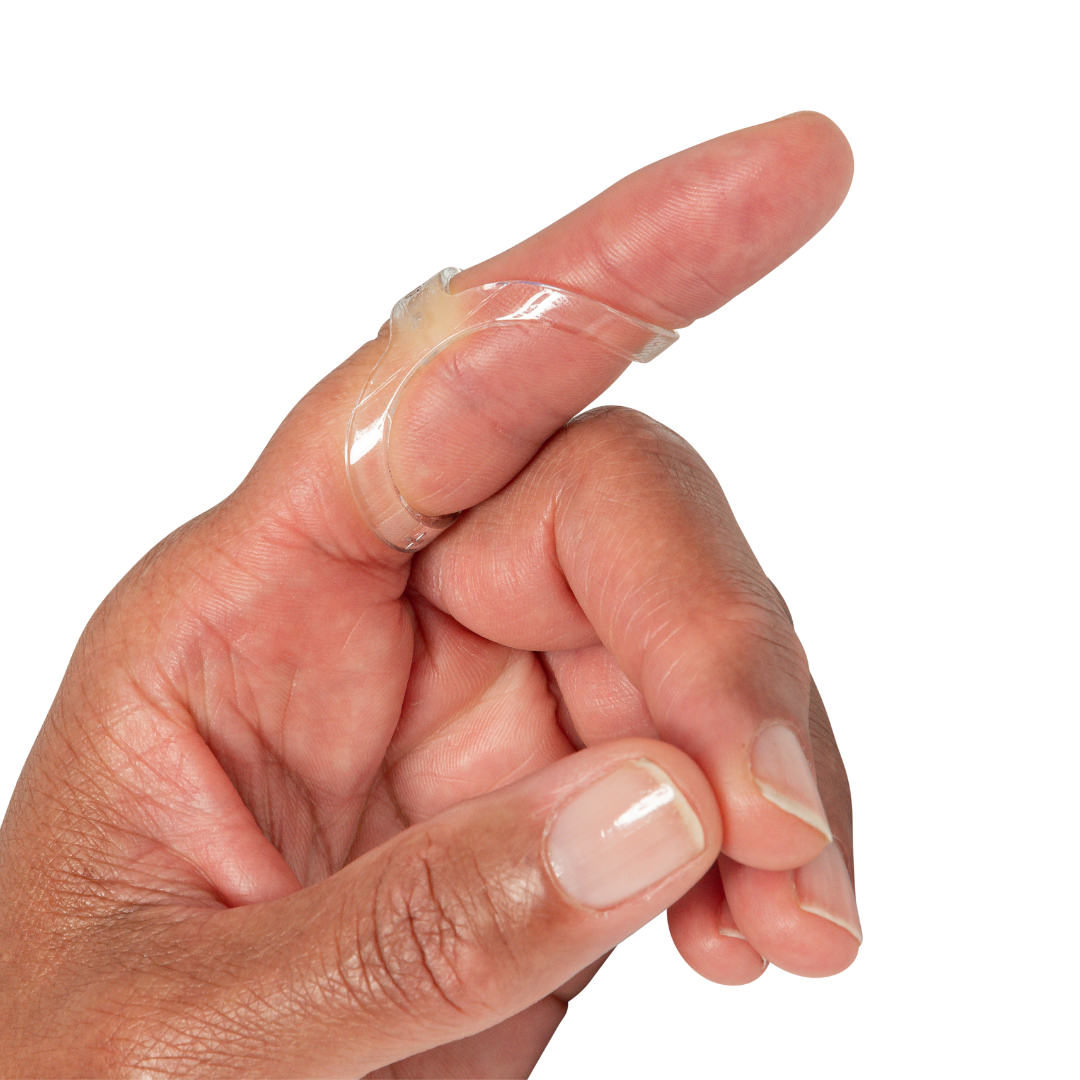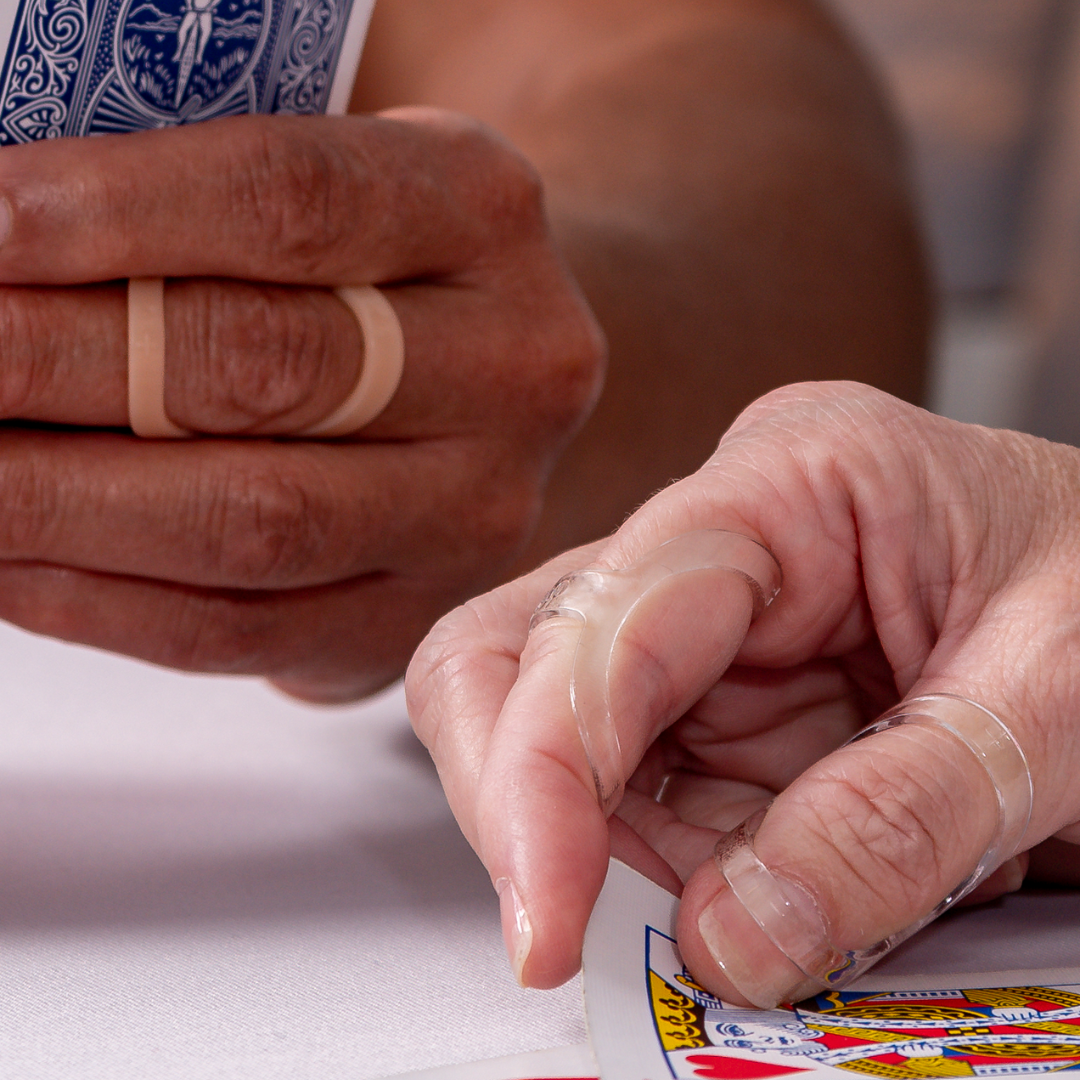 Oval-8® Finger Splints
The Original Oval-8 Finger Splints in Classic Beige are the ideal choice whenever you need to stabilize, realign or immobilize the small joints of your patient's fingers. The versatile 3-point pressure design allows each Oval-8 Finger Splint to treat 6 or more conditions with a simple turn of the splint.
Use Oval-8 Finger Splints to manage Mallet Finger, stabilize Swan Neck and Boutonniere Deformities, relieve Trigger Finger/Thumb, realign Lateral Deviation, protect Arthritis, Fractures and limit Hypermobility (Ehlers-Danlos syndrome).
Indications:
Boutonniere Deformity
Deviated Fingers
Hypermobility
Mallet Finger
Swan Neck Deformity
Trigger Finger/Thumb
Finger Injury
Crooked Fingers
Patients/Consumers
You will be redirected to our online store, ohmyarthritis.com
Product Features
The classic Oval-8 Beige Finger Splints offer support, a customizable fit and comfort for the IP joints of the fingers and thumbs
The Oval-8 design employs 3 points of pressure to control IP flexion, extension and deviation to manage 6 or more finger conditions with a simple turn of the splint
Every splint features a looser and more secure fit to accommodate changes in finger size due to edema, temperature changes or time of day
Fit the end of the splint with the +Plus sign on the finger first for a slightly looser fit and apply the other end first for a more secure fit
Oval-8 splints are waterproof and do not need to be removed in water
Available in clinic kits, sizing sets, multi-size packages and in single size packages for clinic stocking
No natural rubber latex was used in the manufacture of this medical product
See the NEW Oval-8 CLEAR Finger Splints
Visit our 3pp Clinic Connect page to choose a date and time to attend a LIVE OVAL-8 demonstration on How to Adjust Oval-8 Finger Splints