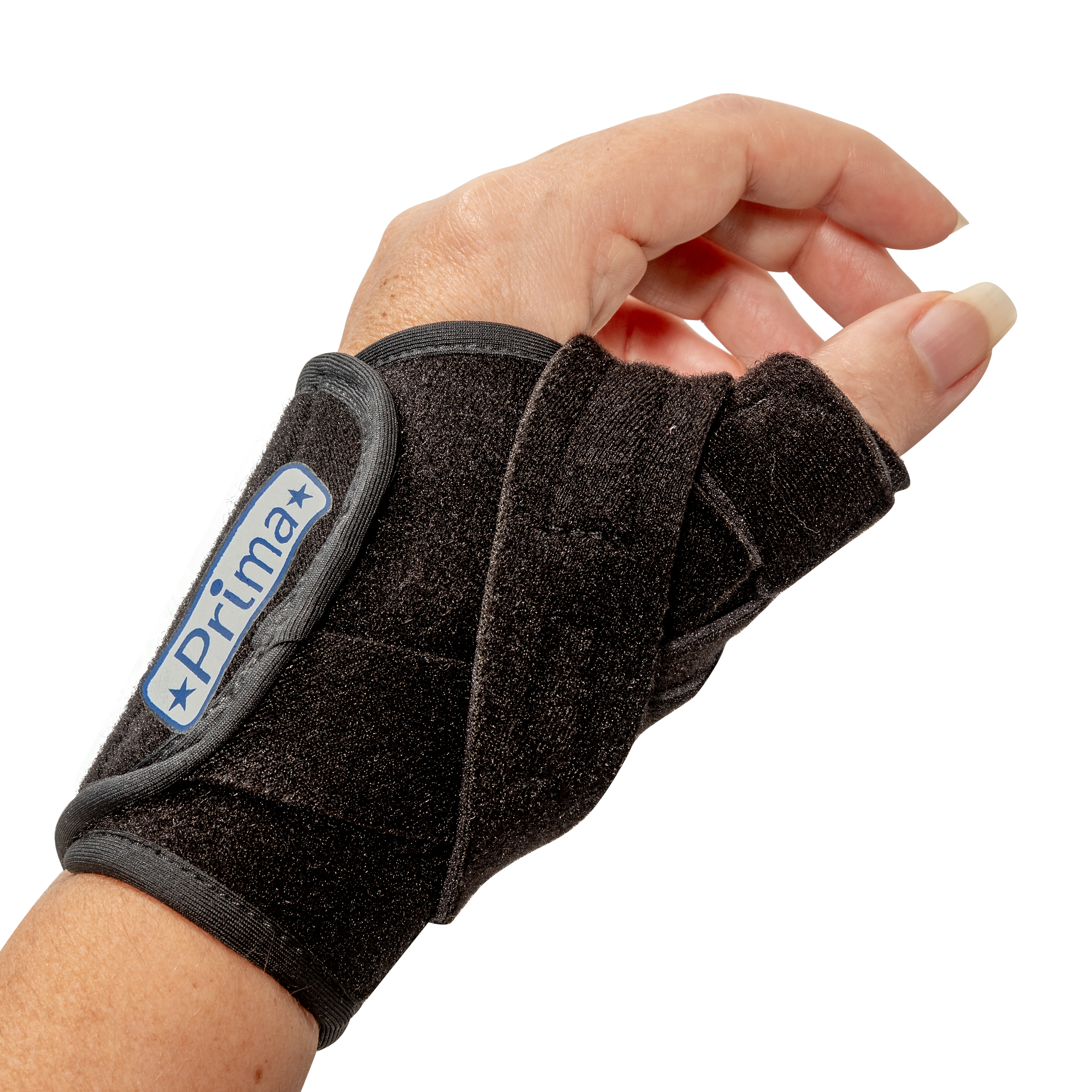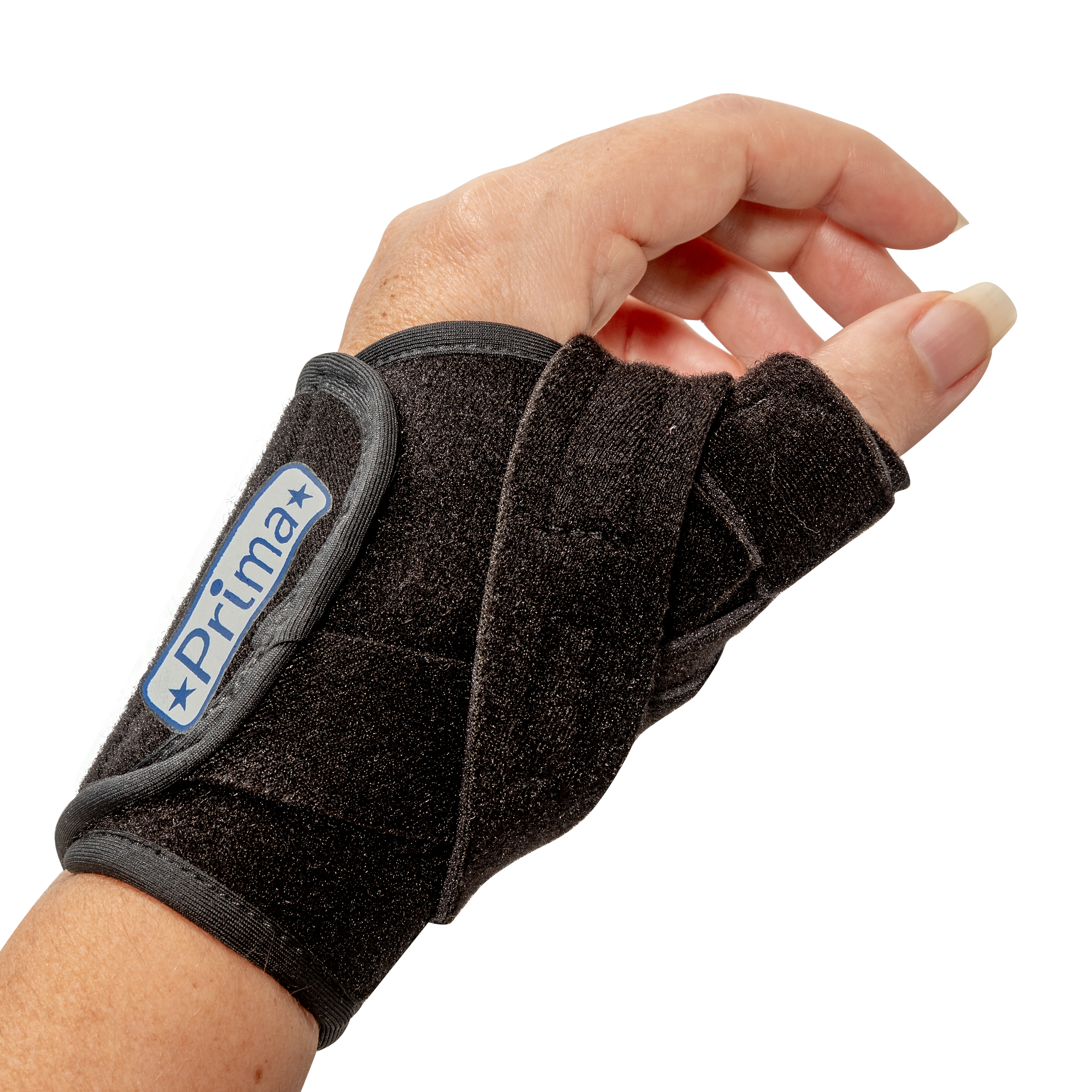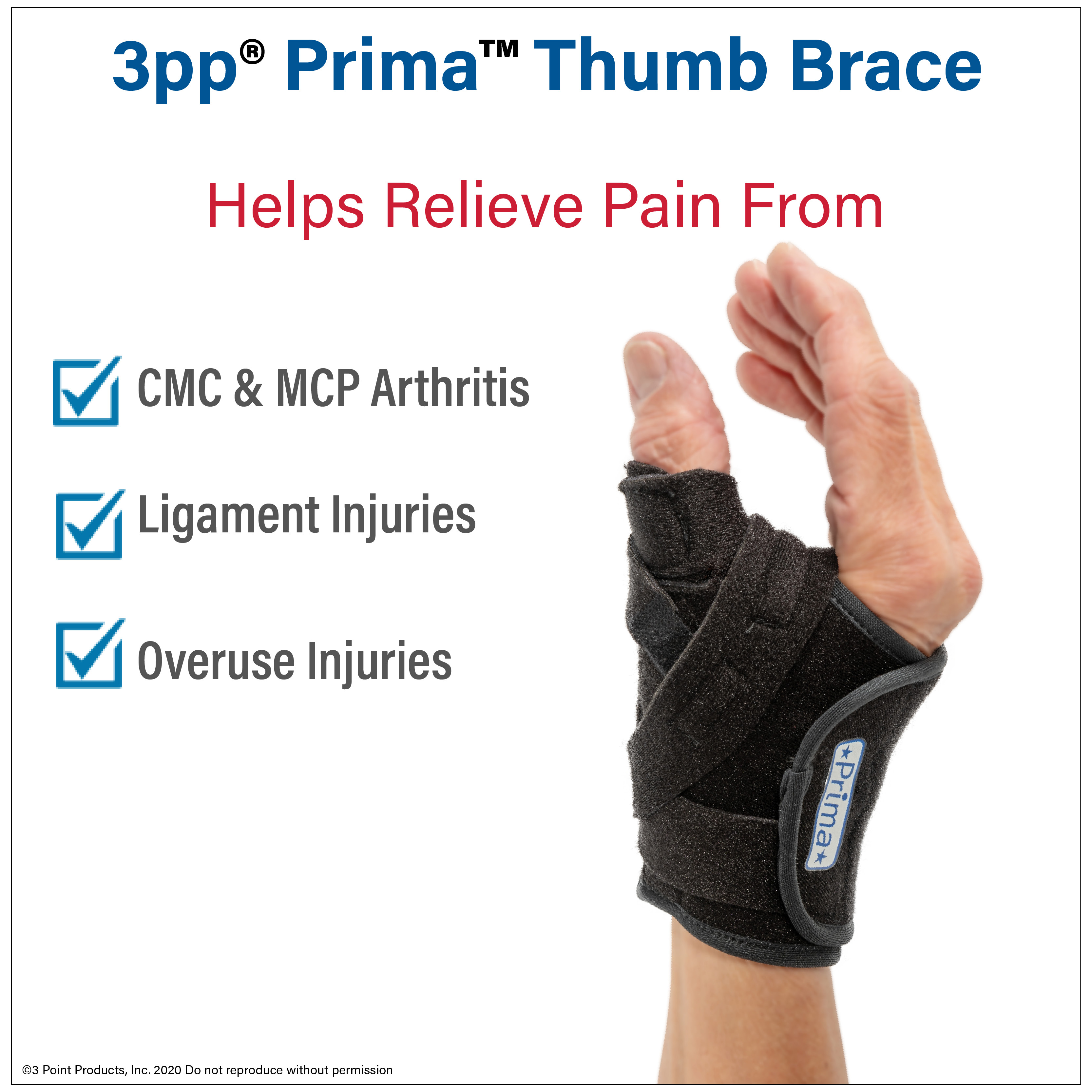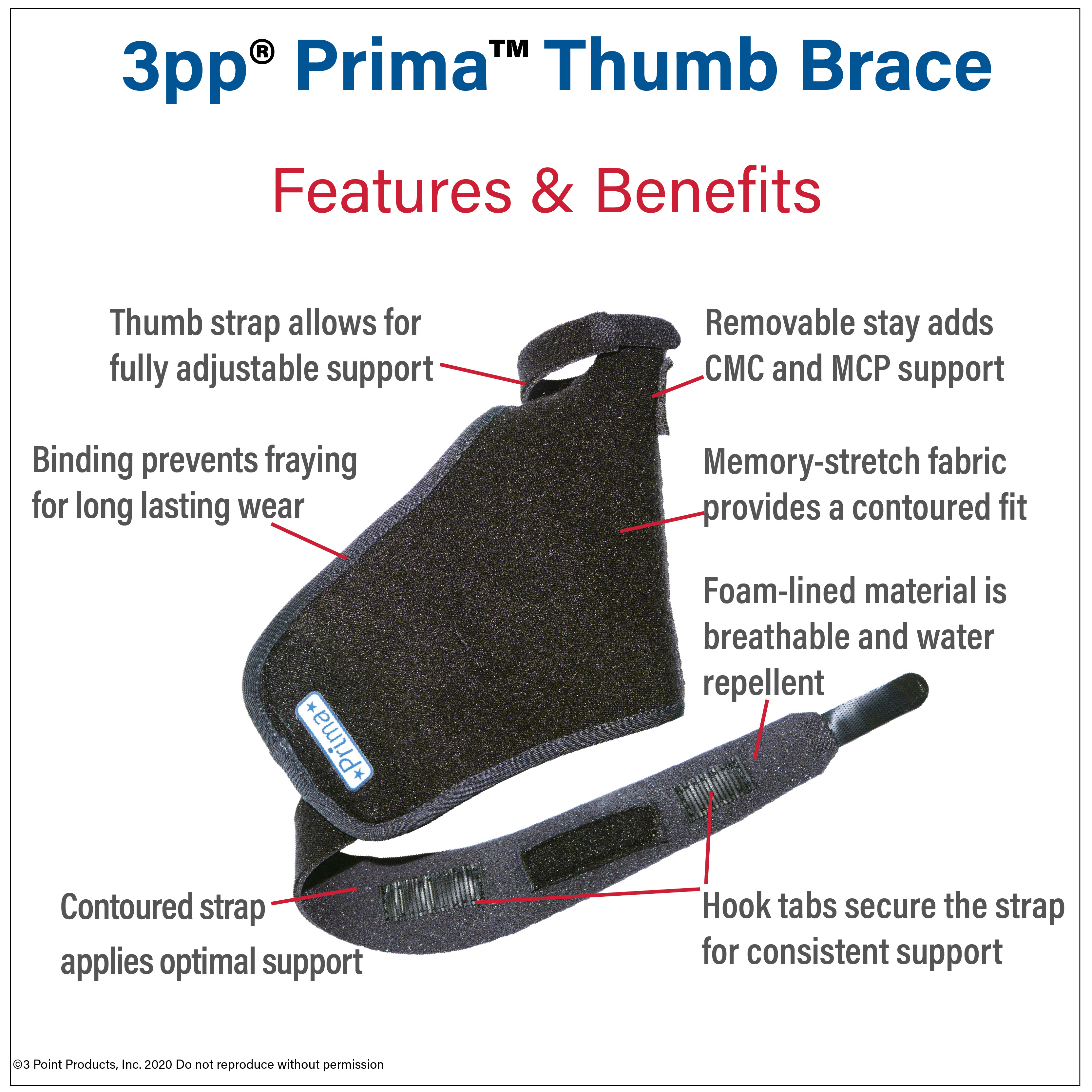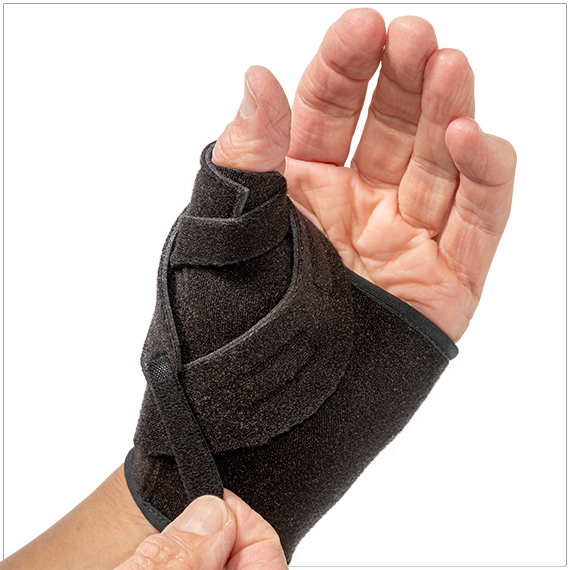 3pp® Prima™ Thumb Brace
Introducing a new benchmark in the design of a soft CMC and MCP support that's loaded with great features. The 3pp® Prima™ Thumb Brace offers optimal support with a fully adjustable, non-slip strapping system, memory-stretch material and a removable dorsal stay. We are sure this will be your new go-to thumb brace for your patients to relieve CMC and MCP discomfort and instability.
3 sizes fit a wide range of hand sizes as the straps fasten anywhere on the splint and can be wrapped in different ways to create a customized support and fit for each hand.
Indications:
Ligament Injuries
Overuse Injuries
Thumb Arthritis
CMC Thumb Arthritis
Patients/Consumers
You will be redirected to our online store, ohmyarthritis.com
Product Features
Fully customizable fit and control for CMC and MCP Thumb Arthritis, Ligament Injuries or Overuse Injuries
Design incorporates a memory-stretch material for optimal support and a conforming fit around the thumb and palm so fingers are free for unimpeded function
Infinitely adjustable wrap-around straps attach anywhere on the loop material to meet the wearer's preference and comfort
Contoured thumb strap features hook tabs to prevent the strap from slipping and there is an extra layer of cushioning over the web space
Foam lined fabric is breathable and water repellent and binding around the brace eliminates fraying for long lasting support
Easy-On Tab for one-handed application
Three (3) sizes - small, medium and large fit a broad range of hand sizes. Choose right or left hand.