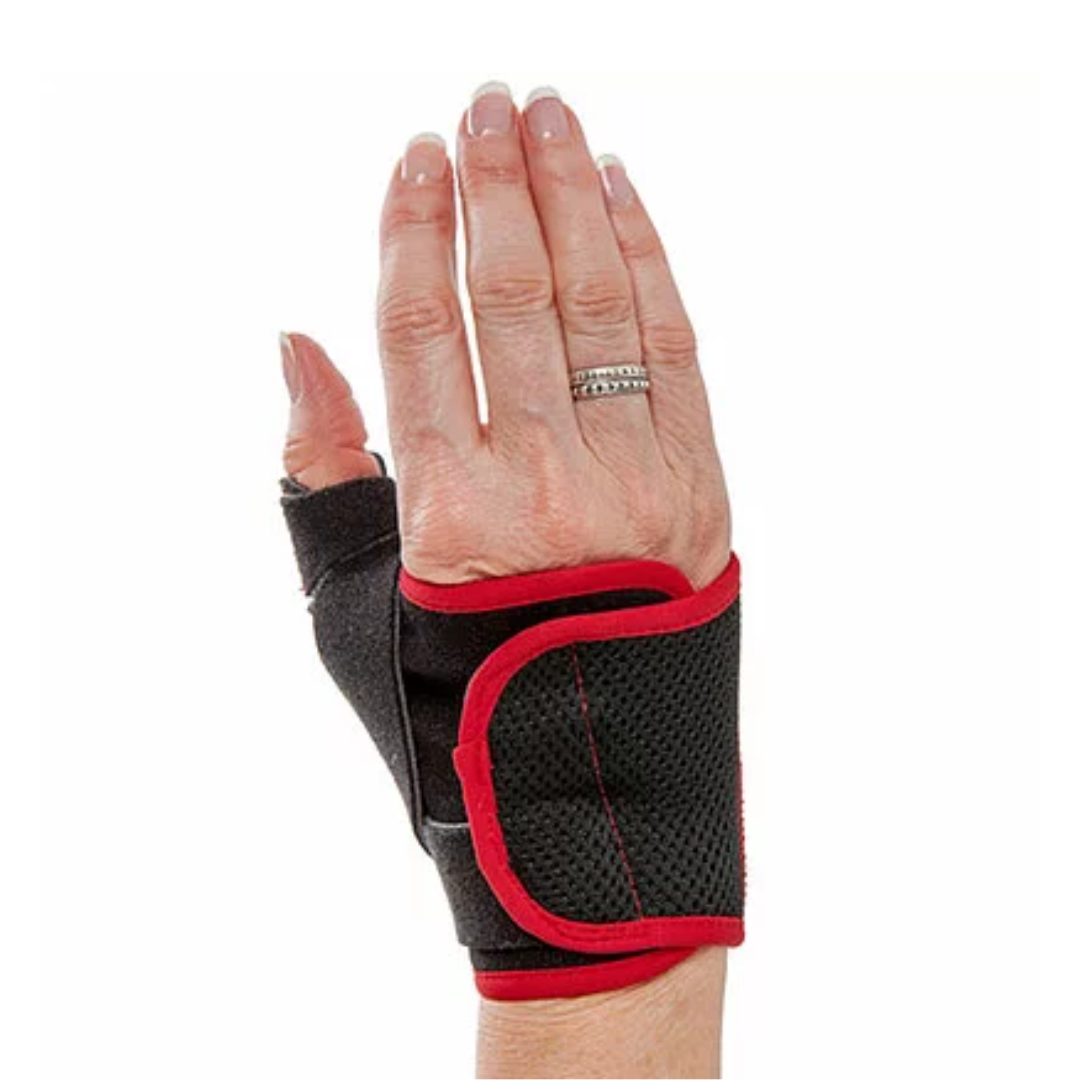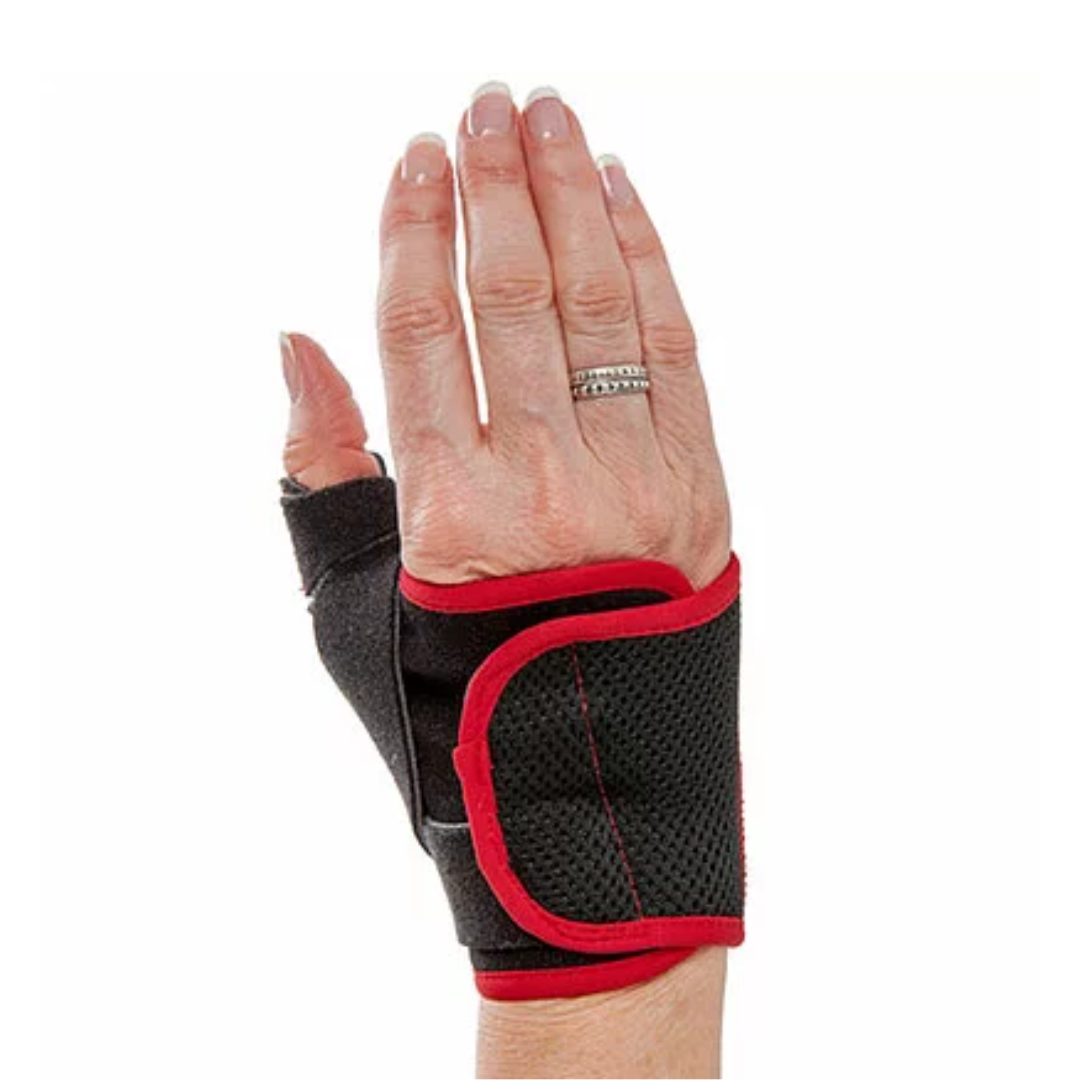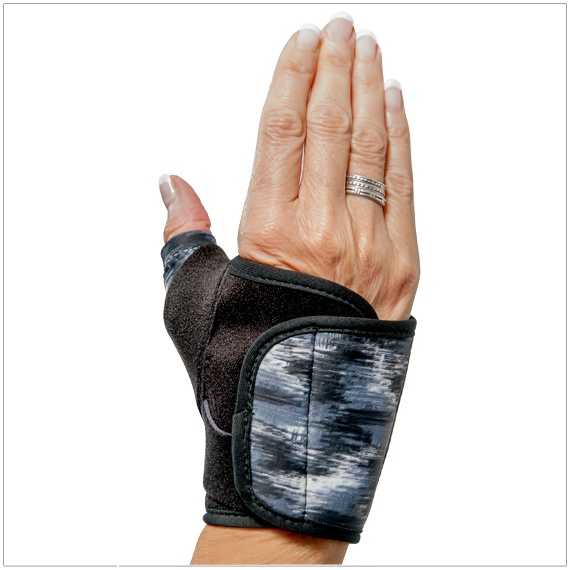 3pp® Design Line™ Thumb Splint
The easy-to-fit 3pp® Design Line™ Thumb Splint is designed with a wrap-around strap to lift and support the CMC joint to relieve the grinding pain of basal joint arthritis. Binding prevents the foam-lined material from unravelling, adjustable thumb strap avoids excess compression and removable stay lets you determine the correct amount of control for your patient.
This moderate support brace provides protection and control without fully immobilizing the thumb or wrist. Three sizes make it easy to stock in your clinic.
Indications:
Thumb Arthritis
CMC Thumb Arthritis
Patients/Consumers
You will be redirected to our online store, ohmyarthritis.com
Product Features
Contoured strap supports and carefully abducts the CMC joint to reduce pain from basal joint arthritis or ligament injury
Soft foam-lined stretch material contours to the hand with natural compression eliminating the need to overtighten the splint
Straps can be secured anywhere on the hook-engageable material to achieve a custom fit
Available in three sizes; great alternative to bulky thumb braces
Breathable material; No natural rubber latex was used in the manufacture of this medical product
Hand or machine washable; air dry only