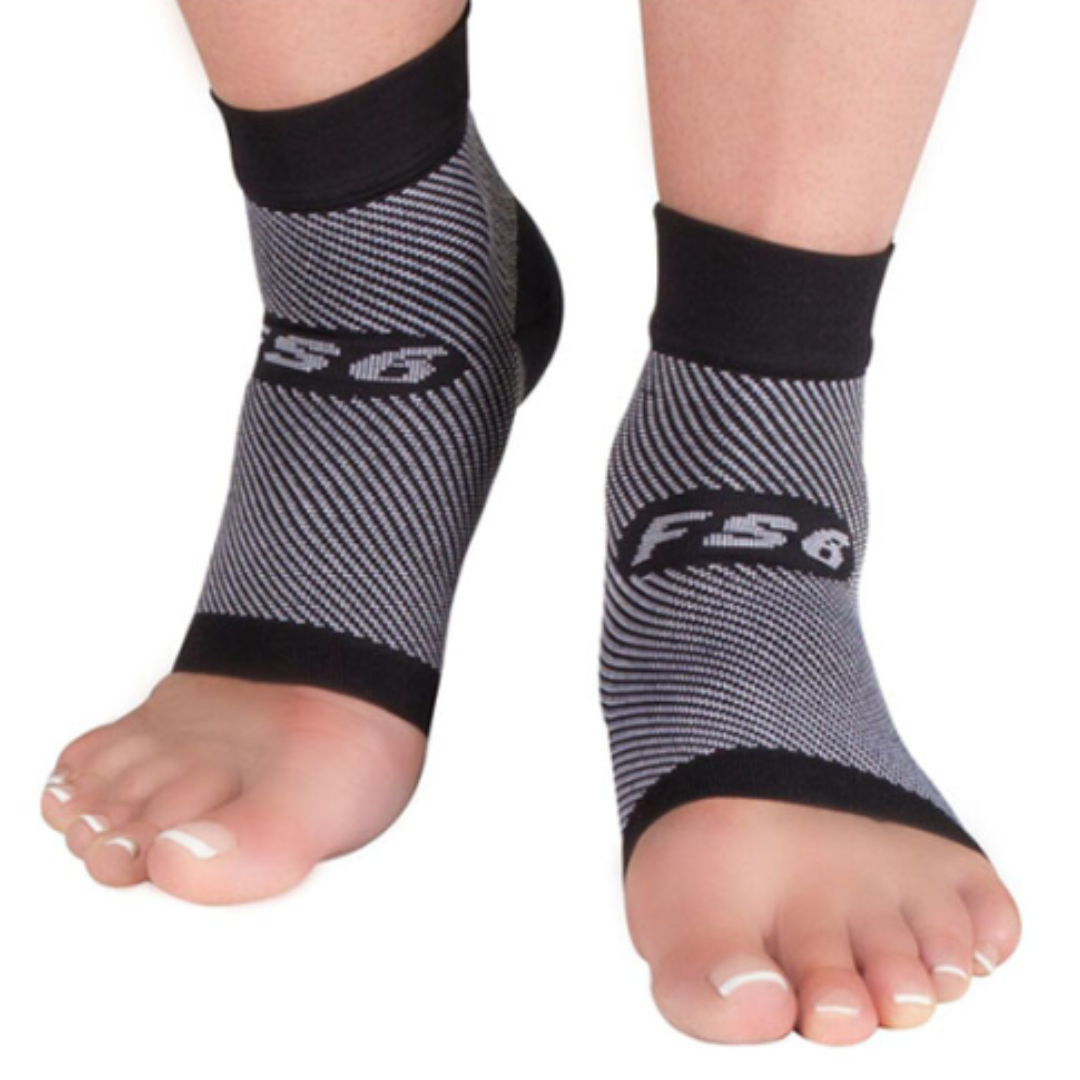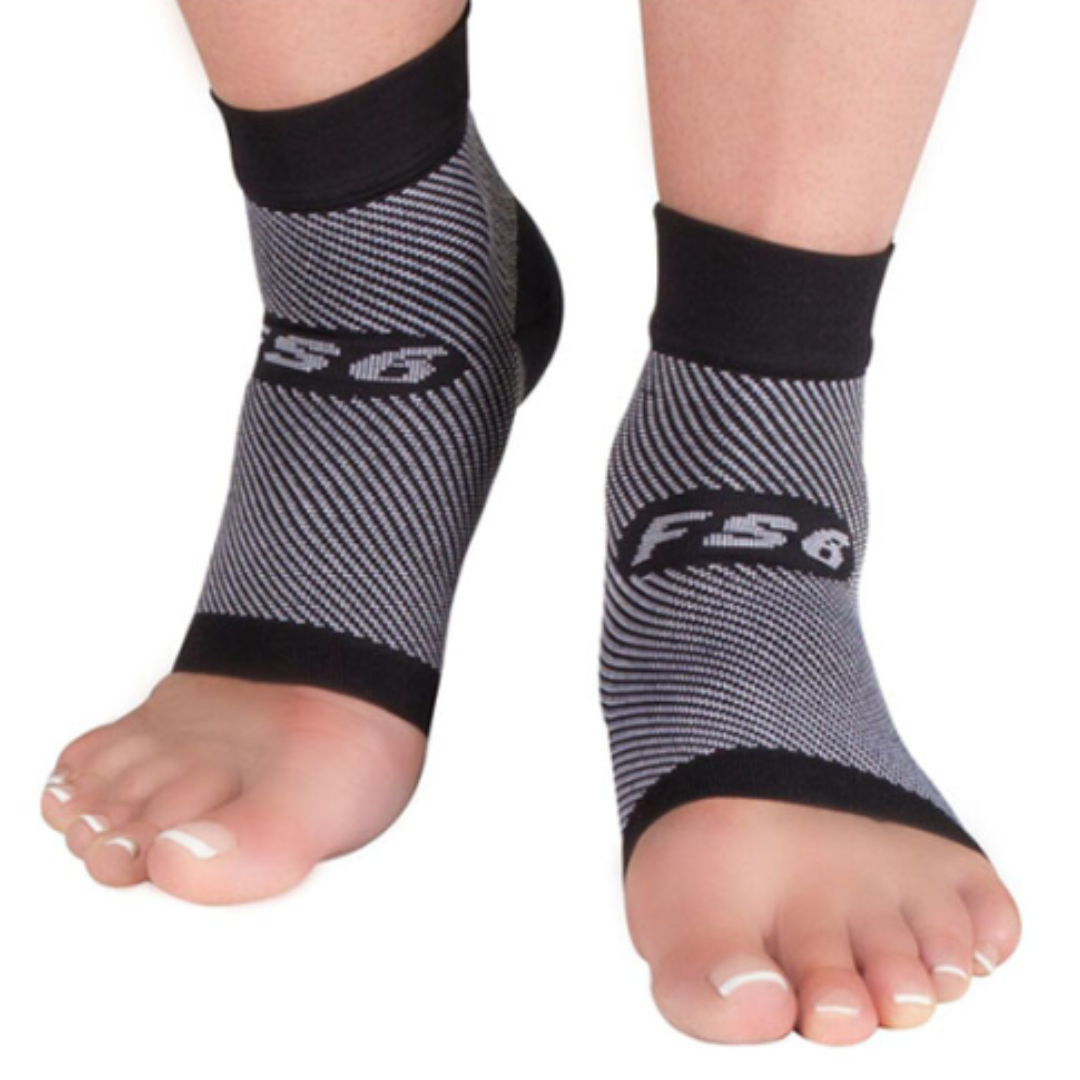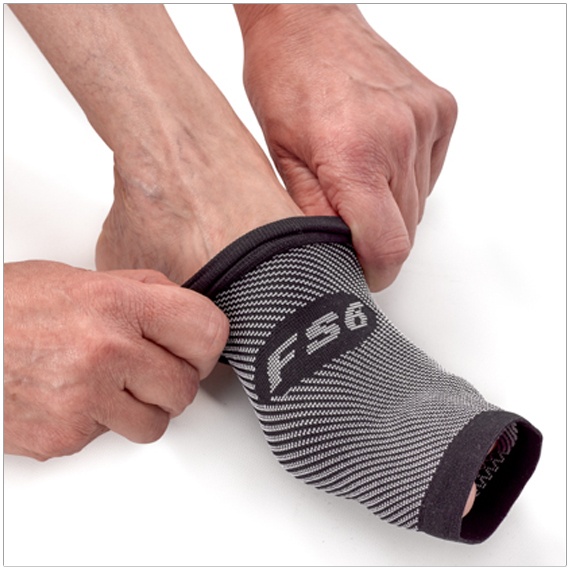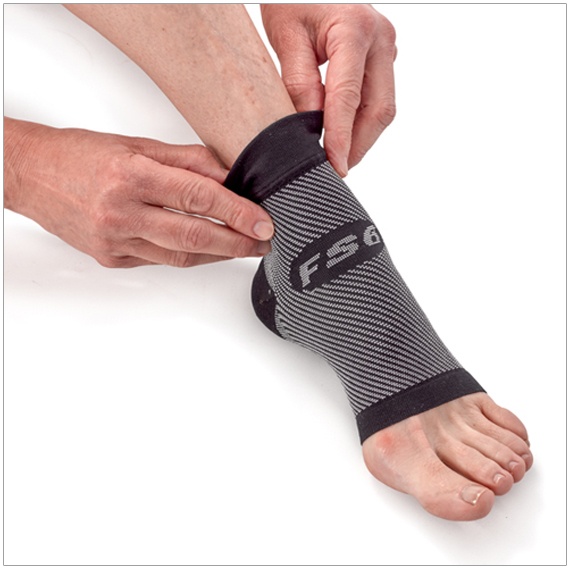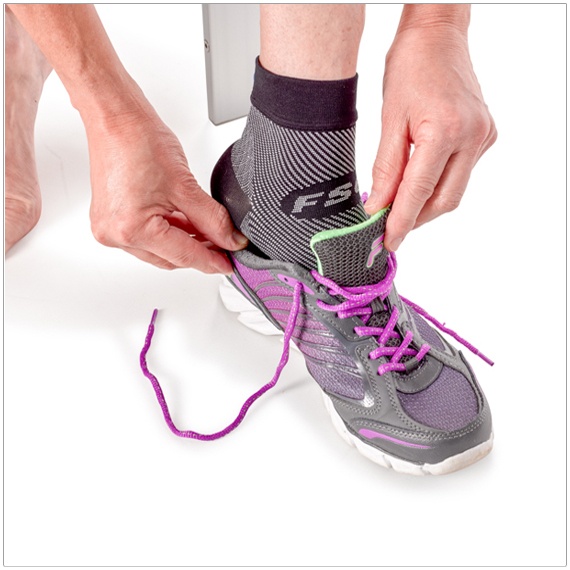 FS6 Foot Compression Sleeve
The FS6 Foot Compression Sleeve is a comfortable, form fitting knitted foot sleeve with gradient compression zones to support the foot and ankle. The sleeves provide continuous stretch for the plantar fascia, helping support the arch, while stabilizing the ankle and Achilles tendon.
The FS6 provides relief for pain from Plantar Fasciitis, chronic arch and heel pain and promotes improved circulation and edema control. Breathable fabric makes it comfortable for all day wear under most any type of shoe.
Indications:
Achilles Tendonitis
Heel Spurs
Plantar Fasciitis
Ehlers Danlos Syndrome (EDS)
Patients/Consumers
You will be redirected to our online store, ohmyarthritis.com
Product Features
Carefully knitted with six zones of graduated compression to support the foot and ankle while boosting circulation for healing
Molds to the foot to relieve pain from plantar fasciitis, chronic arch and heel pain without bulky wraps
Variable compression helps reduce swelling and inflammation day and/or night
Breathable fabric makes it comfortable for all day wear under most any type of foot wear
Hand or machine washable; No natural rubber latex was used in the manufacture of this medical product
Available in four (4) sizes and can worn on the right or left foot. 2 sleeves per package