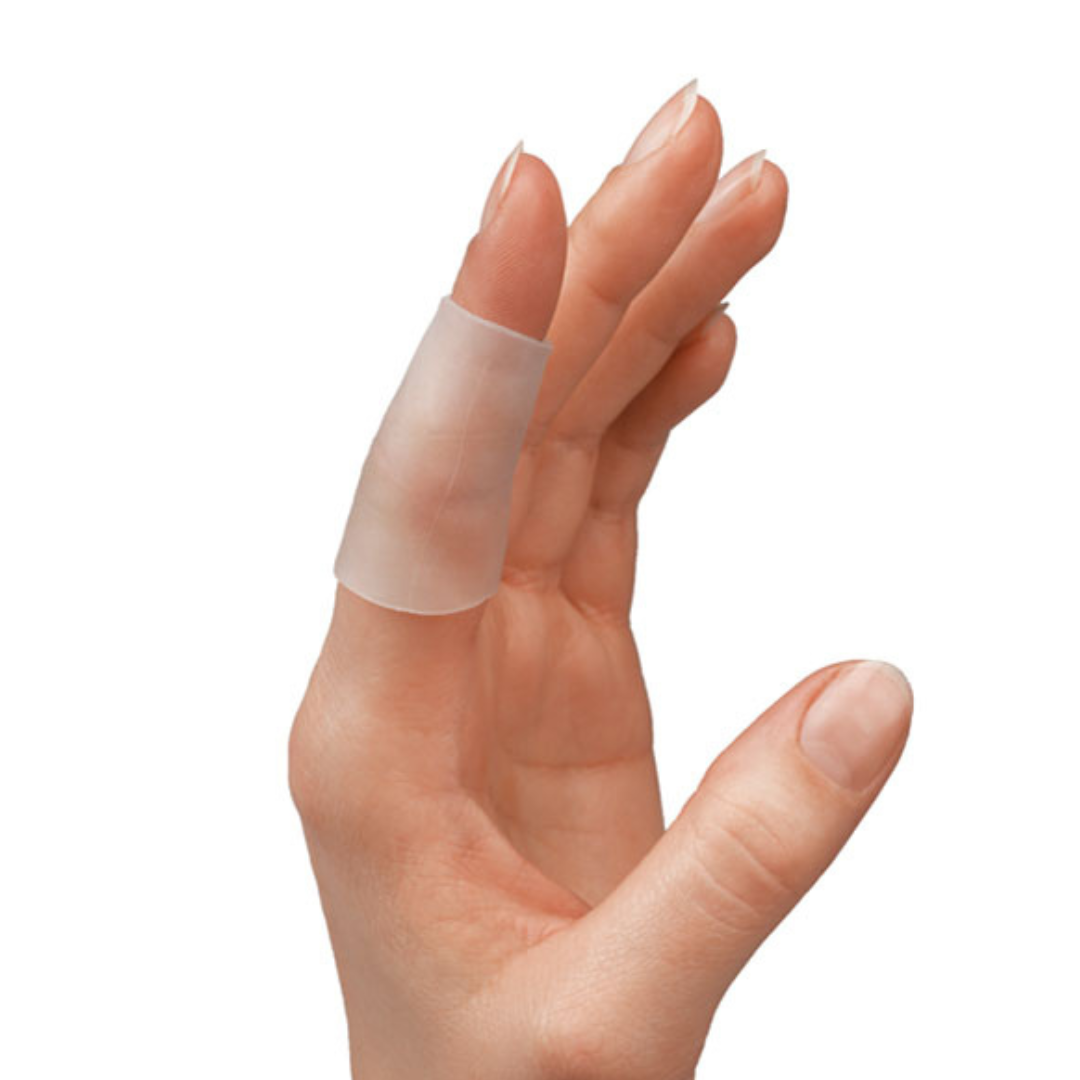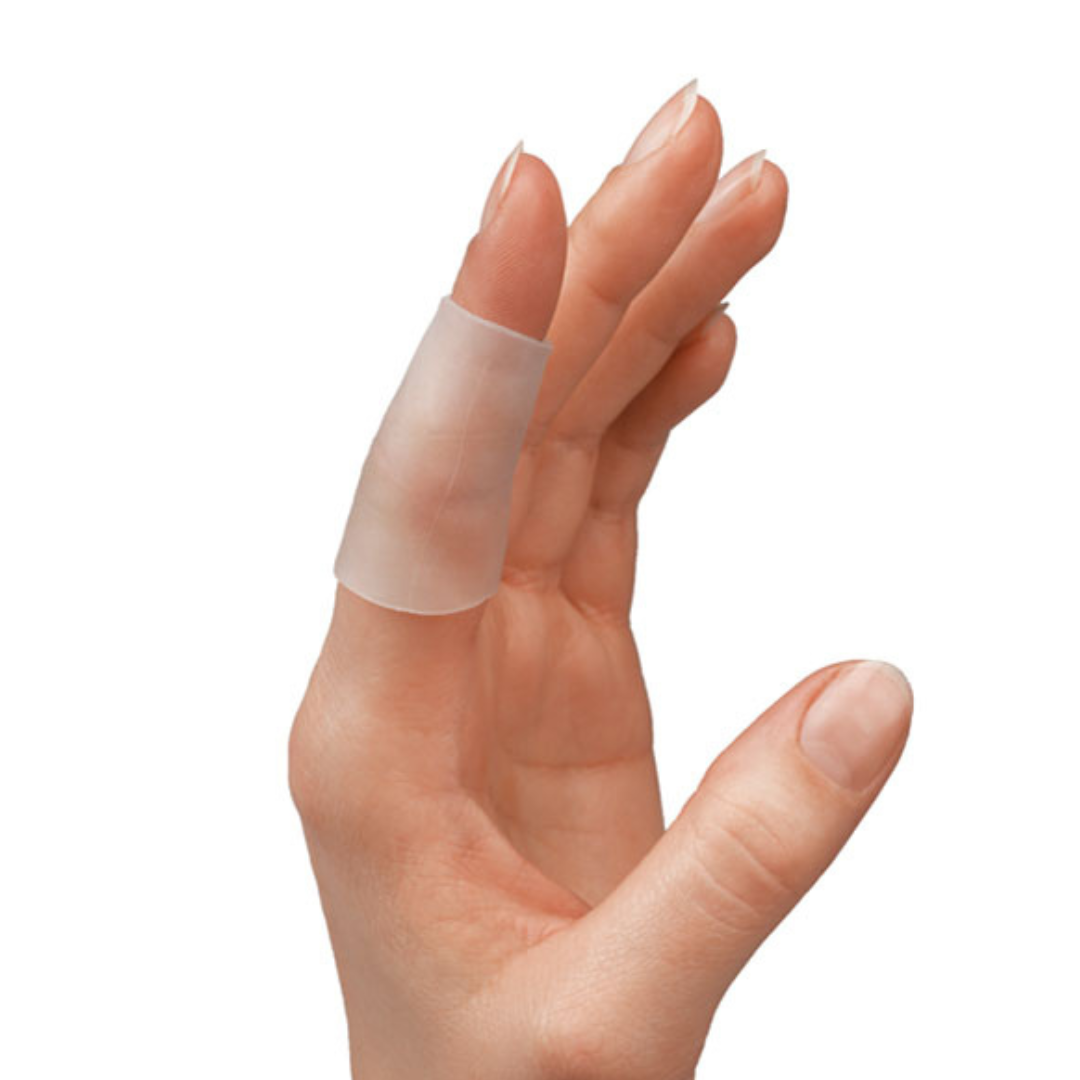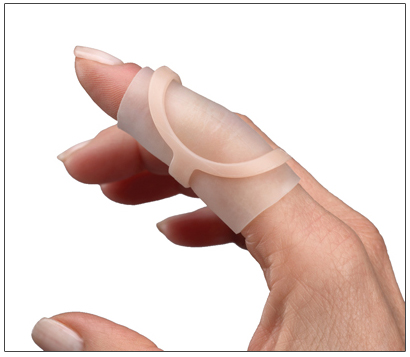 Gel Tubes
Medical grade mineral oil enriched Gel Tubes ease pressure and friction on fingers and toes. These stretchable gel sleeves provide light compression and are easy to apply and one size adapts to most fingers and toes. Ideal to protect and cushion Heberden's and Bouchard's nodes, finger lacerations, ulcerations and following injuries or surgical procedures.
Can be worn under finger orthoses including Oval-8 finger splints for improved compliance.
Indications:
Enlarged Joints
Heberden's Nodes
Ulcerations
Finger Injury
Patients/Consumers
You will be redirected to our online store, ohmyarthritis.com
Product Features
Superior durability, these washable and reusable tubes allow for repeated wear
Protect, cushion and help secure splints in place when worn under custom-made or prefabricated splints like Oval-8 Finger Splints
Hypoallergenic oil based polymer releases medical grade mineral oil and vitamins to soften and protect skin and assist with scar remodeling
Tubes are 1/2" (1.5cm) wide, 1 5/8" (4cm) long and fit a wide range of finger sizes
Gel Tubes can be hand washed with mild soap and water
* Tubes may darken with use but this will not affect the cushioning and softening effect of the gel. Gel tubes should be replaced if Gel starts to dry out.