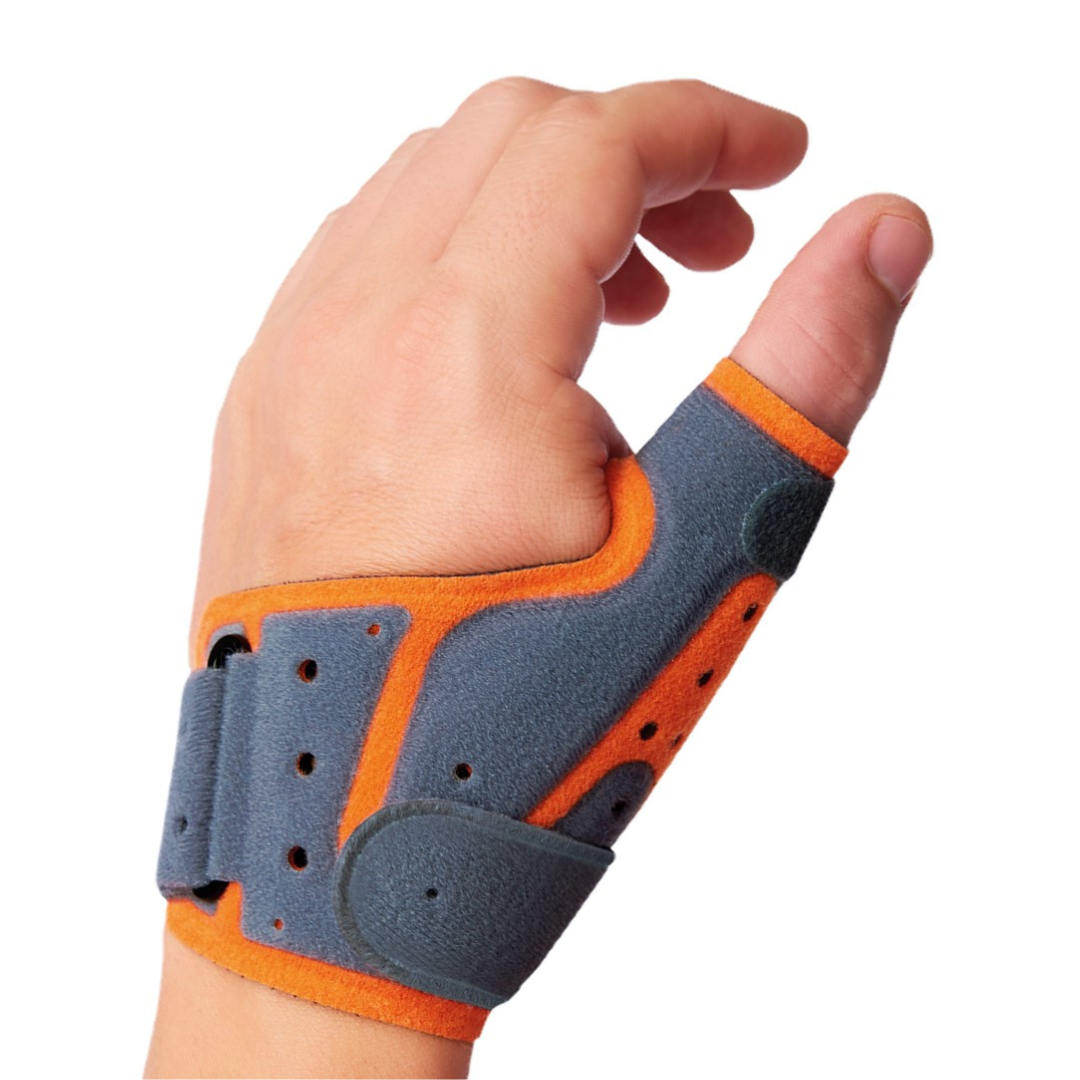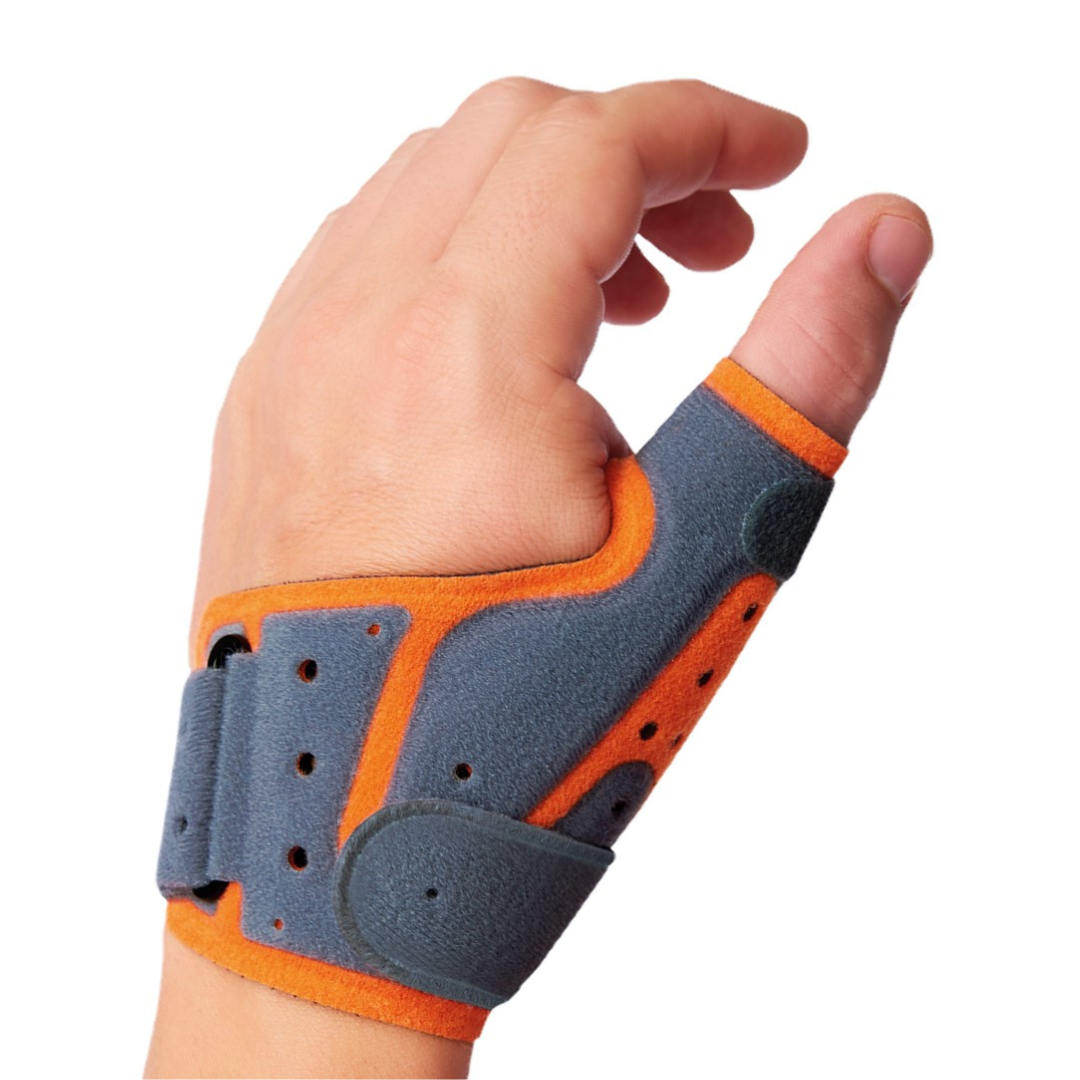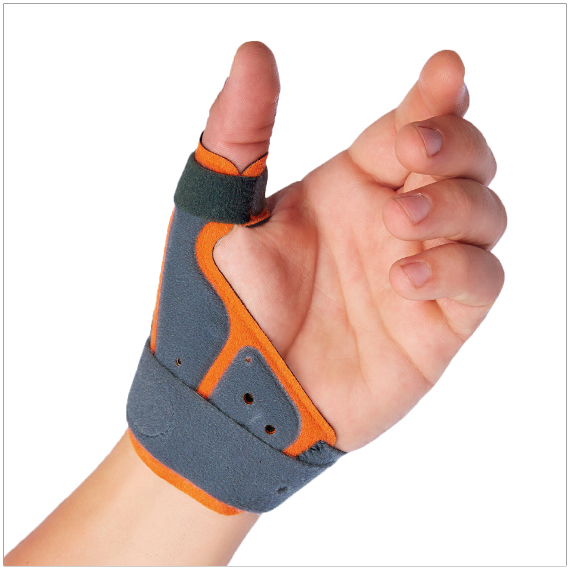 Fix Comfort Thumb Brace
The Fix Comfort Thumb Brace combines specialized materials with intelligent design to help manage CMC Arthritis, Gamekeeper's or Skier's Thumb or strain from overuse Injuries. Combining a carefully designed, adjustable frame cushioned with luxurious foam and velour material, this orthosis delivers a whole new level of comfort and control.
Provides firm control at the CMC and MP joints with minimal wrist restriction and without pressure in the web. Easy to custom fit and available in 2 sizes that fit right or left hand. With only 2 orthoses to stock, this versatile, adjustable thumb orthosis is ideal for dispensing from the clinic.
Indications:
Gamekeeper's Thumb
Overuse Injuries
Skier's Thumb
Thumb Arthritis
CMC Thumb Arthritis
Ehlers Danlos Syndrome (EDS)
Patients/Consumers
You will be redirected to our online store, ohmyarthritis.com
Product Features
Provides firm, customizable thumb support without limiting finger or thumb IP motion for CMC or MP Arthritis, Gamekeeper's or Skier's Thumb and post-op or post-cast use
A unique, thin layer of pressure absorbent foam, sponge and breathable velour cover provides non-bulky protection and excellent patient compliance
Malleable interior aluminum frame can be formed around the contours of the thumb and hand for an intimate, non-bulky fit
Soft velour edges contour to the hand with wear and won't impinge in the web for superior comfort during daily tasks
Ambidextrous design fits both right and left hands
Available in 2 sizes – small/medium and medium/large