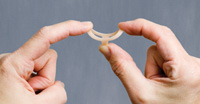 Julie Belkin, founder and president of 3-Point Products, based out of Stevensville, MD, was profiled in the Wednesday, September 15, 2010 edition of CorridorInc.com. The article describes how Belkin, inventor of the Oval-8 Finger Splint, started 3-Point Products to help patients with arthritis and other hand or foot injuries, and follows the company's growth since 1997.
3-Point Products designs and sells a wide variety of finger splints, thumb splints, wrist splints, elbow braces, and lower extremity splints to decrease arthritis joint pain and help stabilize joints after fractures and ligament injuries. Noted for their effectiveness in addressing arthritis pain and other orthopedic conditions, as well as for their ease of use, low-profile design, and comfort, 3pp products are available throughout the United States and worldwide.
Follow this link to read Catherine Irwin's article about 3-Point Products.
3-Point Products in the news - CorridorInc.com