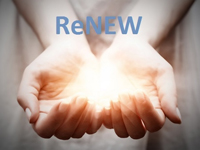 3-Point Products is proud to be a Silver Level sponsor of the Texas Society for Hand Therapy (TSHT) 20th Annual Education Conference. The conference will be held March 6-8, 2015 at the Embassy Suites in Fort Worth, TX.
Attendees, be sure to check your bag to find a special announcement and offer from 3-Point Products. You don't want to be left out!
We will also be donating an Oval-8 Kit for door prize participants. The Oval-8 Kit comes with 44 Oval-8 splints, a pen light, and instructions in a 3-drawer box organizer that can be carried anywhere!
About the TSHT:
The mission of the Texas Society for Hand Therapy is charitable, educational, and scientific, as defined in Section 501 (c) (3) of the Internal Revenue Code, including but not limited to the promotion of education, research and advancement of science in the field of hand therapy. The Corporation intends to fulfill its mission through communication, education, research and the establishment of clinical standards.