It's no secret that Oval-8 Finger Splints are the preferred finger orthosis to treat your patient's mallet finger, swan neck and boutonniere deformities, trigger finger and trigger thumb, lateral deviation, fractures, arthritis, and hypermobility (EDS).
We are excited to announce improvements to the Oval-8 that make it easier on your eyes and even more comfortable on your patient's fingers!
Check out these improvements:
The new + sign on the end of the Oval-8 Splint marks the end that will fit looser (1/2 size larger) when put on the finger first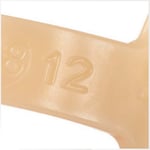 No More Eye Strain
The Oval-8 name and size on the bottom of the band are easier to read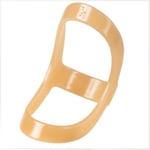 More Comfort
The smoother, seamless bands feel even better on your patient's fingers
---
Patients and Consumers
Are you looking for more information on Oval-8 Finger Splints?